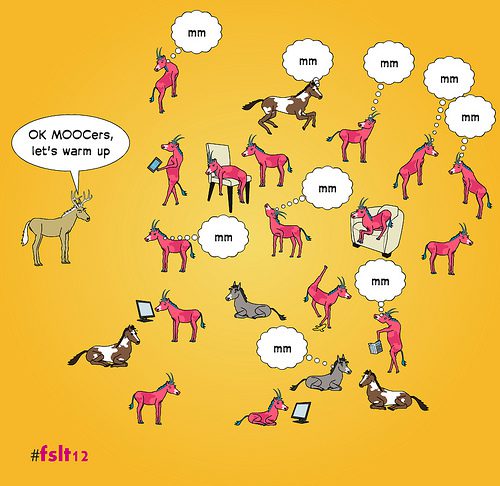 MOOC – Massive Open Online Courses
All of us should know that learning does not stop when we step out of college.
Especially nowadays when education is extremely accessible and virtually free.
But we should also be very vigilant when choosing what free course we take.
We should always strive for the quality of education we get so that we won't waste our precious time with the free classes offered online.
The good news is I've curated the websites that offer high standards of education for you.
All you have to do is read through The Top 5 Websites That Offer Free Online Courses that I created for all of you:
edX (http://www.edx.org/) – a not-for-profit enterprise of its founding partners Harvard University and the Massachusetts Institute of Technology that features learning designed specifically for interactive study via the web.
Coursera (http://www.coursera.org/) – a social entrepreneurship company that partners with the top universities in the world to offer courses online for anyone to take. For the list of partner universities, click here.

Udacity (http://www.udacity.com/) – they believe university-level education can be both high quality and low cost. Using the economics of the Internet, they've connected some of the greatest teachers to hundreds of thousands of students all over the world.
Khan Academy (http://www.khanacademy.org/) – is an organization on a mission. They're a not-for-profit with the goal of changing education for the better by providing free world-class education for anyone anywhere.
Udemy (http://www.udemy.com/) – helps students make moves. Whether you want to get promoted, break into a new industry, start a company, further a passion, or just accelerate your life, Udemy helps you learn from the amazing instructors in the world, so that you can get there and get there faster.

Hey, why are you still reading this?
Go ahead and take a free online course and improve your life!

To our success in all areas of life,
Argel Tiburcio
Image source: http://www.flickr.com/photos/45598251@N05/7233370408
The following two tabs change content below.

When he is not busy watching "The Office", lounging at the beach, or playing 1st person shooting games, Argel consistently invests in the stock market, both local and global. He loves learning through books, training, seminars, and workshops. He also helps Pinoys create, manage, grow, and protect their wealth as a globally-certified Professional Financial Advisor. Get in touch with him by sending an email to contact[at]argeltiburcio.com

Latest posts by Argel Tiburcio (see all)