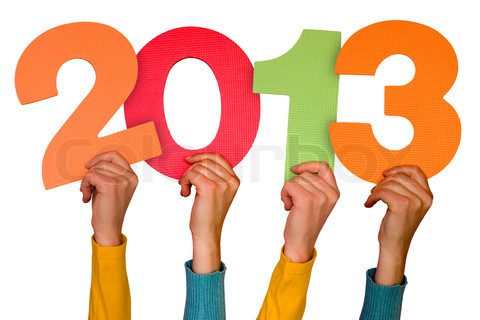 Get ready for 2013!
I bet you're wondering what dates in 2013 are going to be holidays.
So get ready to plan your vacations and trips because the Official Gazette has released the Official Philippine Holidays for 2013!
Under Proclamation no. 459, the following regular and special holidays shall be observed in the country:
Regular Holidays

 

New Year's Da

y

Maundy Thursday

Good Friday

Araw ng Kagitingan

January 1 (Tuesday)

March 28

March 29

April 9 (Tuesday)

Labor Day

Independence Day

Eid'l Fitr

National Heroes Day

Bonifacio Day

Christmas Day

Rizal Day

May 1 (Wednesday)

June 12 (Wednesday)

August 9 (Friday)

August 26 (Last Monday of August)

November 30 (Saturday)

December 25 (Wednesday)

December 30 (Monday)

 

Special (Non-Working) Days

 

Black Saturday

Ninoy Aquino Day

National and Local Elections

All Saints Day

Additional special (non-working) days

–

Last Day of the Year

March 30

August 21 (Wednesday)

May 13 (Monday)

November 1 (Friday)

November 2 (Saturday)

December 24 (Tuesday)

December 31 (Tuesday)

Special Holiday (for all schools)

 

EDSA Revolution Anniversary

February 25 (Monday)
Before you forget, there is still one(1) holiday that will be announced, Eidl Fitr and Eidl Adha.
Keep checking back here for updates!
***UPDATE: Eidl Fitr – http://www.gov.ph/2013/08/01/proclamation-no-629-s-2013/
***UPDATE (April 23, 2013): National and Local Elections: http://www.gov.ph/2013/04/23/proclamation-no-571-s-2013/
To our success in all areas of life,
Argel Tiburcio
Join us on Facebook: http://www.facebook.com/argeltiburcio
Follow me on Twitter: http://twitter.com/argeltiburcio
Add me on your Google+ circles: http://www.google.com/+ArgelTiburcio
Check out my Pins on Pinterest: http://pinterest.com/argeltiburcio/
Subscribe to our free newsletter now by clicking this link and get a free Ebook "Develop Your Financial IQ" instantly!
Image Source: http://performance-network.ning.com/profiles/blogs/2013-performance-meals-calendar-competition
The following two tabs change content below.

When he is not busy watching "The Office", lounging at the beach, or playing 1st person shooting games, Argel consistently invests in the stock market, both local and global. He loves learning through books, training, seminars, and workshops. He also helps Pinoys create, manage, grow, and protect their wealth as a globally-certified Professional Financial Advisor. Get in touch with him by sending an email to contact[at]argeltiburcio.com

Latest posts by Argel Tiburcio (see all)