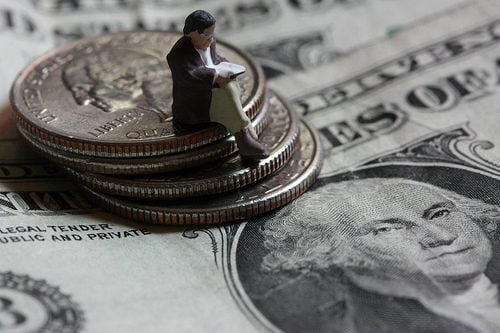 Live rich for less!
Being a truly grateful member of the Bo Sanchez' Truly Rich Club, one of the perks I receive is a newsletter called Wealth Strategies.
What's good about this newsletter is that it contains bite-sized and very digestible chunks of wisdom that we can all apply immediately.
Because I want to impart this wisdom to my loyal readers, I am sharing one very timely topic from the Wealth Strategies newsletter because for most people here in the Philippines, it's payday today!
For those who do not want to be part of the statistic, here is Part One on how you can Live Rich for Less:
Lower Your Electric Bill
– Lessen your aircon usage if you have one.
– Change your light bulbs to CFLs (Compact Fluorescent Lamps) to save as much as 75% compared to incandescent bulbs.
– Let go of your ancient appliances. Those appliances, when replaced with new ones, can decrease consumption due to its energy-saving features.
Lower Your Phone Bill
– Do you really need that plan 3000?
– Can you switch to unlimited plans?
– Do you think it would be cheaper to maintain multiple phones under different networks?
Lower Your Dining Expenses
– Eat healthy. Vegetarian dishes are about 20% cheaper than meat dishes.
– Adapt a "water-is-the-best-drink" lifestyle.
– Instead of eating out, learn how to cook gourmet dishes!
Lower Your Vacation Expenses
– Be patient when finding deals and tours on the Internet.
– Think of your vacations as investments to your relationships. It might be fun sharing dorm-style rooms with your travel buddies. Or even a tent!
Stay tuned for part 2! Click here for part 2!
To our success in all areas of life,
Argel Tiburcio, PFA
Let's connect, click: https://snapt.io/argeltiburcio
Image Source: http://www.flickr.com/photos/26104563@N00/3798747786
The following two tabs change content below.

When he is not busy watching "The Office", lounging at the beach, or playing 1st person shooting games, Argel consistently invests in the stock market, both local and global. He loves learning through books, training, seminars, and workshops. He also helps Pinoys create, manage, grow, and protect their wealth as a globally-certified Professional Financial Advisor. Get in touch with him by sending an email to contact[at]argeltiburcio.com

Latest posts by Argel Tiburcio (see all)