December is for holidays and January is for settling dues.
With our credit card balances waiting in the wings, we need to think of ways we can pay them all off without putting a strain on our other expenses.
Luckily, I have very useful tips that you can try.
Let's go through them one by one, shall we?
1 - Plot your Plan to Pay
I cannot stress enough the importance of settling your debt in full as soon as you can, with interest rates increasing as time passes.
So, first, you have to fully accept that paying your balance will be the highest of your priorities if you can't pay it in full.
In that case, you can plan how much and how long you will pay them off.
You may give yourself three to five months to zero out your credit card balance.
2 - Operation Balance Transfer
The when is much easier to resolve than the how of paying off holiday debt, because you can easily adjust.
But the how is a bigger head-scratcher.
One thing you can do to make payments much easier to plan out is to do a balance transfer.
What that means is to transfer all of your credit card balance to a balance transfer credit card that at the very least does not charge interest and can let you pay for as long as 12+ months.
If your current bank already offers a balance transfer, you can go right ahead to avail of that.
But, often, doing so will incur more interest.
Getting a 0% interest balance transfer credit card is more advisable.
Contact your bank so that you can get a more thorough understanding of balance transfers and which bank to go with to transfer your balance.
Once you have settled your balance transfer, you can go about your year without worries.
3 - Do Not Get a Personal Loan
One of the many mistakes of people who incur debt after debt is getting a loan to pay off their outstanding balances.
Never mind that you'll be left with another batch of payments to take care of.
It's also a concern that once you use loans to pay off credit card debt, you'll do the same when you incur more debt.
That's how shopping addictions start.
And we all don't want to go down that path. So, if you can, with every fiber of your being, avoid getting a personal loan.
4 - From This Time Forward
Once you've settled a payment plan for your credit card balance with your bank, you now focus on how you can prevent such high debts in the future.
The first thing to reflect on is your spending habits: do you tend to do a lot of unnecessary spending?
Do you have trouble distinguishing purchases for need from purchases for want?
Are you the type of person who spends on themselves after every accomplishment or stressful moment?
Now, of course, there is nothing wrong with rewarding yourself.
But, when you do, you should always still be on the practical side.
For instance, instead of a night out with your friends, do a movie marathon with them at home.
Or, think long and hard before deciding to reward yourself with a luxury bag or watch that you know you'll struggle to pay for should you proceed with your purchase.
There are always more affordable alternatives to getting that reward you so deserve.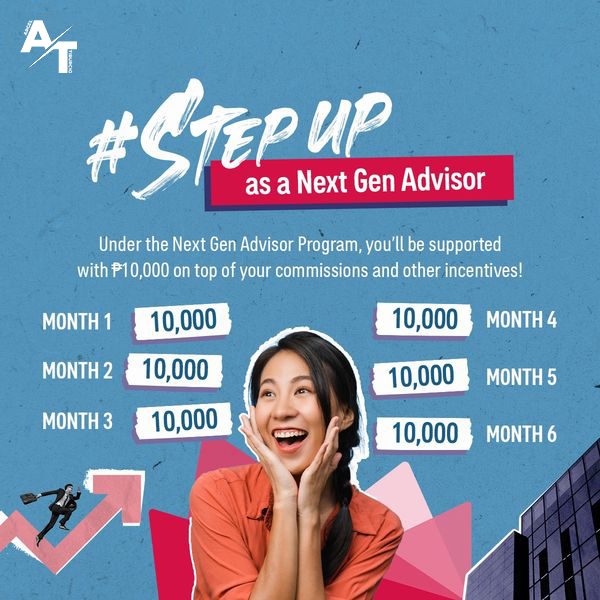 This tip is for the unfazed and a master at energy management.
You ought to know yourself really well before you proceed to get another source of income.
You'd have to know how comfortable you are at taking chunks out of your me time for your side hustle, how to get around house chores or mom or dad duties, how to assess which social functions to go to or which ones to sacrifice for the sake of extra moolah.
This extra income source is going to be useful in sustaining the kind of lifestyle you want to live.
So, if your current source of income is not going to be enough, get another.
You're in luck because I am looking for professionals like you to become part of our team of Remote/Online Insurance Entrepreneurs!
Simply fill up this form to know more about this exciting opportunity.
No one ever says paying off debt is easy.
But, that doesn't mean it's impossible.
A secure plan, a deep desire to follow said plan, and a much more frugal attitude are all you need to make what is seemingly impossible possible.
If all else fails or if you need more guidance in fulfilling your financial obligations, reach out to me below:
The following two tabs change content below.

When he is not busy watching "The Office", lounging at the beach, or playing 1st person shooting games, Argel consistently invests in the stock market, both local and global. He loves learning through books, training, seminars, and workshops. He also helps Pinoys create, manage, grow, and protect their wealth as a globally-certified Professional Financial Advisor. Get in touch with him by sending an email to contact[at]argeltiburcio.com

Latest posts by Argel Tiburcio (see all)