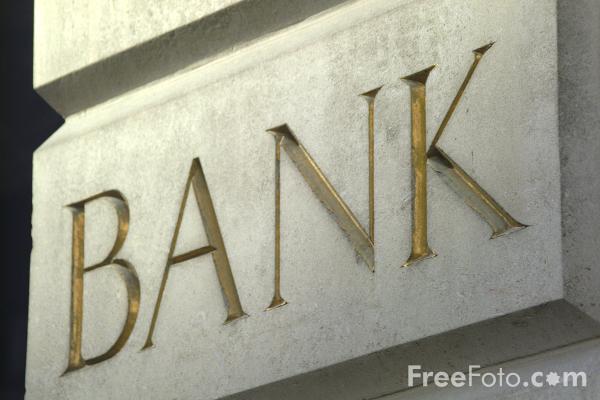 Say what!?
Haha!
Yes, you have the power to buy the bank!
Shares of the bank to be exact.
So read along and I'll teach you how you can beat the lousy interest rates that banks give to our savings accounts.
Ready?
Scenario#1 Put Your Money in the Bank
Let's say you have an extra 8,500 pesos lying around and you want to put it in your trusty savings account in BDO.
I hope you're not from BDO, by the way :p
Going back, you decided to leave your money inside that savings account for one year, and for simplicity's sake, BDO gave you 1% interest annually.
So let's do a little math.
What is 1% of 8,500? 85 pesos!
So for one year, your 8,500 pesos grew to 8,585 pesos!
If this kind of earning is good enough for you, then you should read on.
Scenario#2 Buy the Bank
Again, you have 8,500 pesos worth of money that can be invested.
Last June 11, 2013 you bought 100 BDO shares at 85 pesos per share. (You can leave a comment at the bottom so I can tell you how I got BDO's share price on that date)
Commissions and taxes aside, you now have 8,500 pesos worth of BDO shares.
Now, if you check this announcement, you will see that BDO is giving away "cash dividends" throughout the year (starting from June).
I'm getting technical but please bear with me.
Essentially, cash dividends are like interest.
BDO will give you, the shareholder, a total of 2.10 pesos for every share that you have.
Remember, we have 100 shares? So that's exactly 210 pesos that you will be earning from June to December (6 months only!).
Amazing right?
Here's more good news!
What if come December, you wanted to sell your BDO shares?
Then, you find out that BDO is now priced at 95 pesos per share!
Woot woot!
At the time of selling your "marked-up" shares, you have earned 1,000 pesos!
Plus, the cash dividends that you earned, that's a total earnings of 1,210 for half the year!
Does this blow your mind or what?
1,210 pesos is waaaaaaaay better than 85 pesos, don't you think?
So, I rest my case.
I really think that you and I should BUY the bank instead of putting our money in it.
If there's some things you want to clarify, don't hesitate to leave your comments below.
I'd be glad to help!
To our success in all areas of life,
Argel Tiburcio
I'm on Facebook: http://bit.ly/argeltiburcio-dot-com
Image Source: freefoto.com
The following two tabs change content below.

When he is not busy watching "The Office", lounging at the beach, or playing 1st person shooting games, Argel consistently invests in the stock market, both local and global. He loves learning through books, training, seminars, and workshops. He also helps Pinoys create, manage, grow, and protect their wealth as a globally-certified Professional Financial Advisor. Get in touch with him by sending an email to contact[at]argeltiburcio.com

Latest posts by Argel Tiburcio (see all)