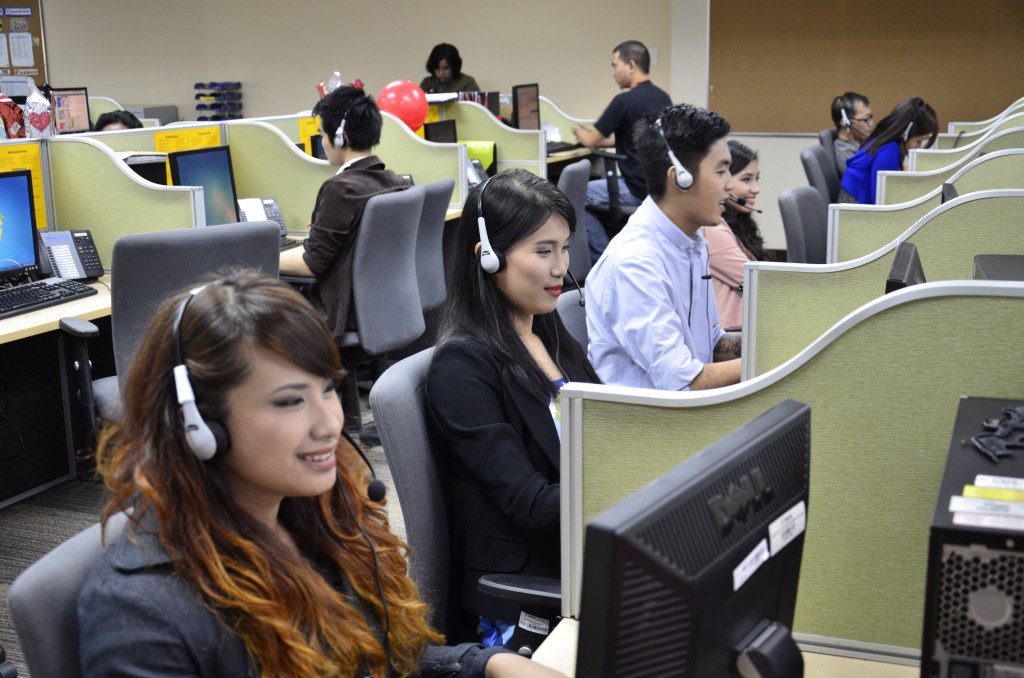 While Filipino call center agents enjoy a relatively high salary, they also need to learn how to save and invest their money. Most call center agents overspend on fast food, coffee, and cigarettes in order to stay in their stressful jobs. It's important to develop good personal savings habits in order for Filipino call center agents to take full advantage of their high salary.
1. Maintain your health
Although BPO companies operating in the Philippines normally provide health coverage to their agents, it's also important to take measures to prevent yourself from falling ill or sick. Being absent from work can cause salary deductions and may even get you in trouble with your company's management.
Some call center agents take multivitamins in order to keep themselves healthy. If this is too costly for you, try bringing packed lunches instead. Make sure to include all the nutrients that you need in your diet. There are plenty of iOS or Android apps that you can download in order to get the full information of the food you eat.
Another good tip would be to learn how to sleep uninterruptedly during the day. Because Filipino call center agents normally serve clients from the U.S. and abroad, they have to work late in the evenings. Invest on heavy curtains so that you can recreate the feeling of sleeping at night. Staying healthy will ensure that you cut healthcare costs and other related expenses.
2. Ask your company's management for a shuttle service
As much as possible, ask your company's management if they can provide a shuttle service for their employees going home. Not only will it help you save money, it will also help you maintain your safety.
If your company can't provide a shuttle service going home, ask to carpool with your colleagues. You can also share cab fares in case your shift schedule will no longer allow you to take cheaper modes of transportation going home.
3. Drink reasonably priced coffee
While it's tempting to drink two to three cups of coffee from expensive coffee shops a day, call center agents in the Philippines must learn cheaper alternatives to stay awake, even in the wee hours of the night. If instant coffee isn't your thing, try drinking citrus juices or eating beans enriched with B-vitamins.
BPO companies in the Philippines like Stellar Philippines also have sleeping quarters in their offices where employees can take quick power naps. Having a 20 minute nap will boost your energy, but remember to not sleep for more than that to avoid feeling sluggish.
4. Know when to reward yourself
When saving money, it's always a tug-of-war between impulse buying and knowing when to reward yourself. Once you've decided that you want to take charge of your personal finances, it's time to start planning when you're going to buy new shoes or a new smartphone in order to reward yourself.
This will not only help you save money, but it will also help you buy more high-quality things because you will do the necessary research before purchasing anything pricey.
5. Surround yourself with the right people
It's also important to maintain a group of friends or colleagues that have the same principles on saving money as you do. This will prevent you from spending money on nights out or any other gimmicks.
Aside from this, having friends who know how to save money will mean having someone who will coach you whenever you're about to spend on something bad or invest in something that might not provide returns.
If you like these money saving tips, please don't forget to click: [wpsr_facebook] [wpsr_plusone]
To our success in all areas of life,
Argel Tiburcio
I'm on Facebook: http://fb.com/ArgelTiburcio
The following two tabs change content below.

When he is not busy watching "The Office", lounging at the beach, or playing 1st person shooting games, Argel consistently invests in the stock market, both local and global. He loves learning through books, training, seminars, and workshops. He also helps Pinoys create, manage, grow, and protect their wealth as a globally-certified Professional Financial Advisor. Get in touch with him by sending an email to contact[at]argeltiburcio.com

Latest posts by Argel Tiburcio (see all)