How Cycling Did Wonders for a Dad
While a return to onsite work and easing of restrictions provide some semblance of post-pandemic normalcy, most of us remain hypervigilant and stress levels continue to take their toll.
More so for fathers–what with the demands of being the family's breadwinner and guardian during these unprecedented times.
As we celebrate Father's Day this month, Justin Pascual, father of 3, shares how he managed to cope with the stress that comes with fatherhood through cycling.
"Although it wasn't easy, making a habit out of cycling changed my life. After letting myself go during the pandemic, I finally got my health journey back on track, gained new friends, and developed a new habit that takes my mind off from work," 
Like Justin, you too can reap the many health benefits of cycling.
Read on to find out how cycling can also do wonders for your physical and mental wellbeing.
Cycling increases endurance and improves cardiovascular health on and off the bike.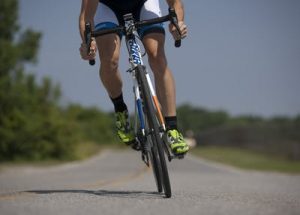 Biking for at least 30 minutes a day improves overall cardiovascular health and muscular endurance, research says.
The key to building endurance is consistency–it allows you to increase your distance and level of intensity over time.
With practice, you'll soon notice that you can pedal your way to longer and more challenging rides without feeling too tired.
*Enjoy up to 30% OFF Samsung, Garmin, and Fitbit fitness devices to track your progress more easily. You can even earn up to 100 AIA Vitality Points daily from cycling and get instant freebies for hitting your fitness targets 2 weeks in a row. Message me to become an AIA Vitality member.
Cycling is beginner-friendly.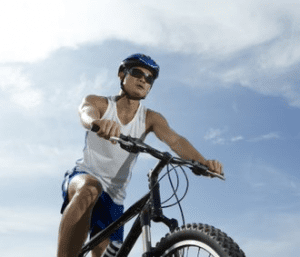 The good thing about cycling is that it's easy to learn.
With basic skills and little effort, you can enjoy casual spins around your neighborhood.
Pace yourself depending on what your body can handle and slowly adjust your mileage and intensity.
What's more, cycling is a low-impact exercise suited for all ages!
*If you want to start in a safe environment, try spinning classes first. Consider signing up at Gold's Gym and get 70% OFF elite membership. Ask me how.
Cycling improves your balance, posture and coordination.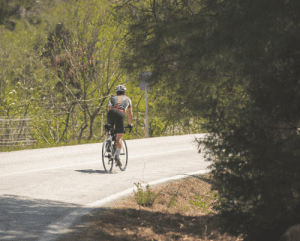 The first step in learning how to bike is finding your balance and figuring out how to stabilize your body.
If you're a beginner, don't be too hard on yourself!
It may take a bit of time to get the hang of things, but with regular practice, you'll see significant improvement in your balance, posture, and coordination. 
Cycling supports weight loss.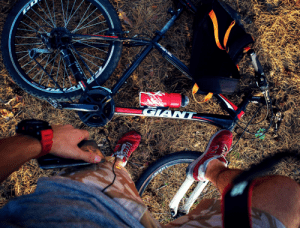 With limited opportunities to exercise in the last two years, you likely have gained a few unwanted pounds.
Luckily, cycling helps you lose weight and build muscle in a safe way.
It allows you to get your heart rate up with less wear and tear on your knees, ankles, and other joints.
To maximize your calories burned, try to increase the intensity or duration of your bike workout.
*Once you see results, it might even be a good time to shop for new workout gears! Grab them at 25 % OFF at Toby's Sports, Runnr and urbanAthletics. Be an AIA Vitality member now to enjoy these perks.
Cycling boosts mental health and brain power
Cycling helps you feel good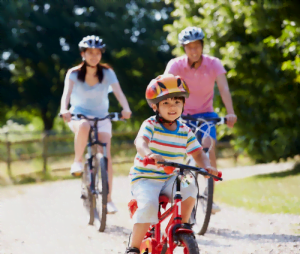 Similar to runners, cyclists also get a "cycling high" and science has proven that it's for real!
After a ride, cyclists experience a spike in neuro-chemicals such as serotonin, dopamine, and endorphins—otherwise known as happy hormones.
Besides, cycling is a great way to spend quality time with the family.
Father or not, it's never too late to start new habits.
Hop on your bike, get more active, and earn rewards from AIA Vitality the healthier you get–from exclusive partner discounts to insurance benefits* of up to 50% additional coverage, 20% premium discount, or 100% loyalty boost.
Every cyclist has a story. Create yours today with AIA Vitality! 
The following two tabs change content below.

When he is not busy watching "The Office", lounging at the beach, or playing 1st person shooting games, Argel consistently invests in the stock market, both local and global. He loves learning through books, training, seminars, and workshops. He also helps Pinoys create, manage, grow, and protect their wealth as a globally-certified Professional Financial Advisor. Get in touch with him by sending an email to contact[at]argeltiburcio.com

Latest posts by Argel Tiburcio (see all)