Philippine Retail Investment Conference
CFA Society Philippines, the premier association of finance and investment professionals in the country, will hold the Philippine Retail Investment Conference 2015 this coming May 16, 2015 at SMX Taguig Convention Center to help raise financial literacy among retail Filipino investors. The conference will bring together top Filipino finance executives and foreign investors.
For a minimal investment of PhP2,500 you can get to know more about these topics: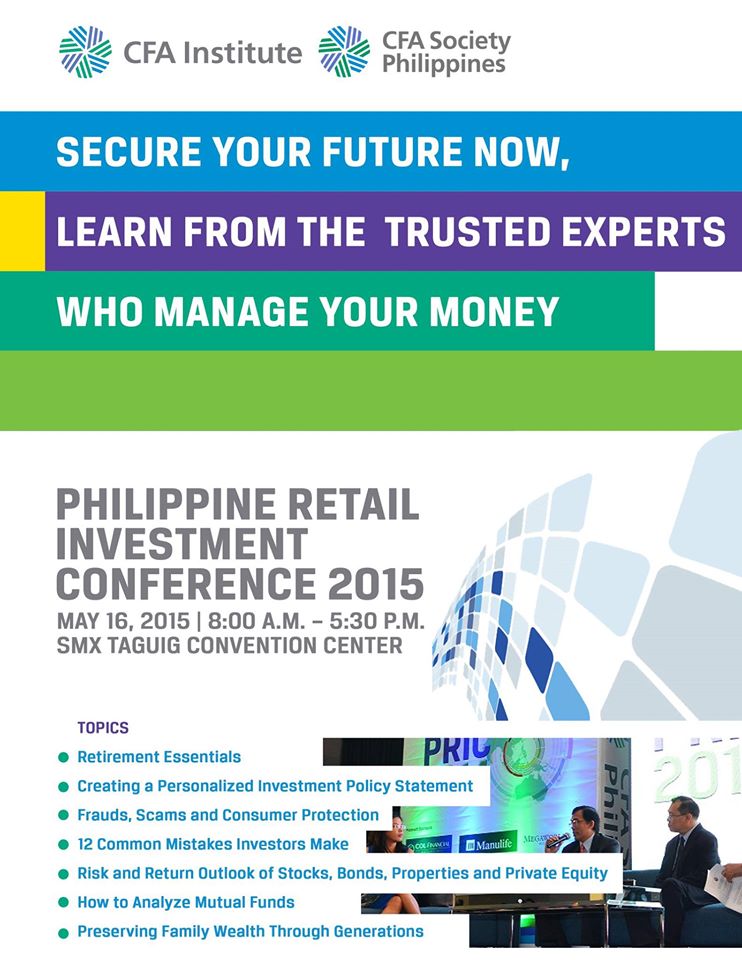 How to get your complimentary tickets
Awesome topic line up, right? But, do you want good news???
If you have an existing account with COLFinancial, the top online stock broker in the Philippines, then you get to have one (1) complimentary ticket!
You just have to click this link to register: http://conta.cc/1bgxUKe
If I were you, I'd register now and share this good news with my friends who have an account with COLFinancial too!


Check out some of the credible speakers and panelists of the conference: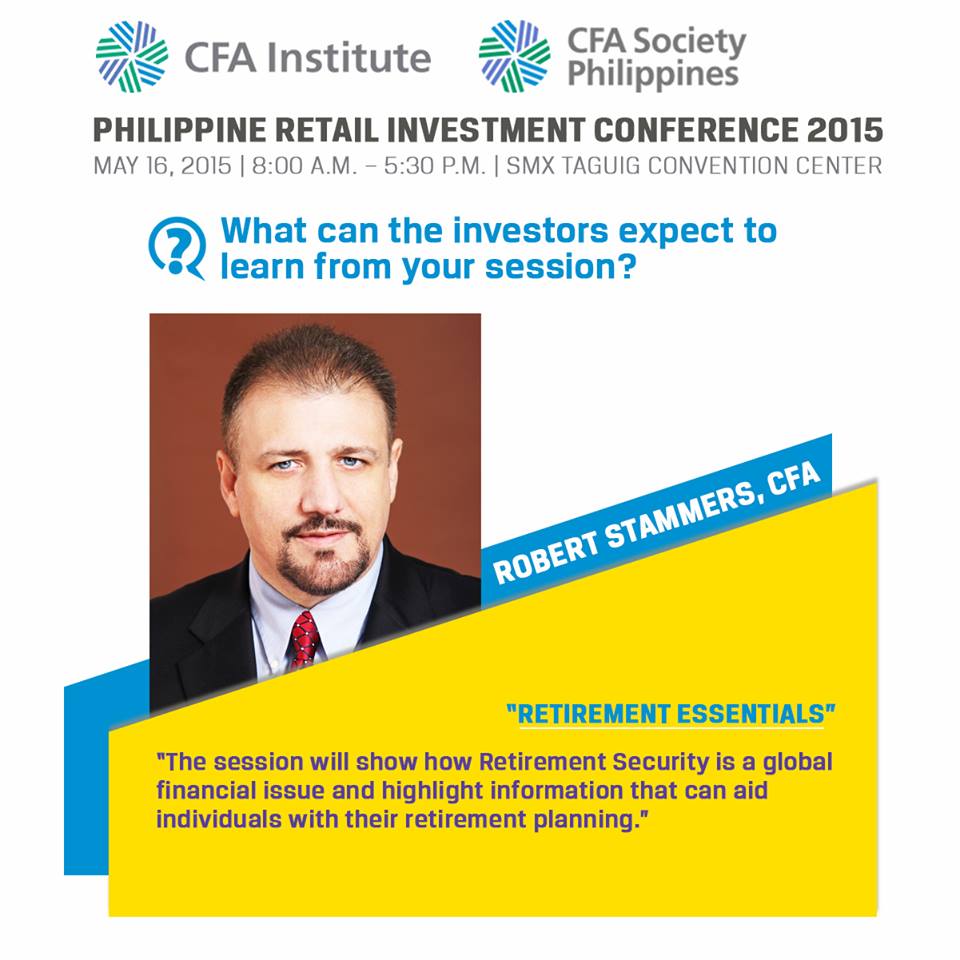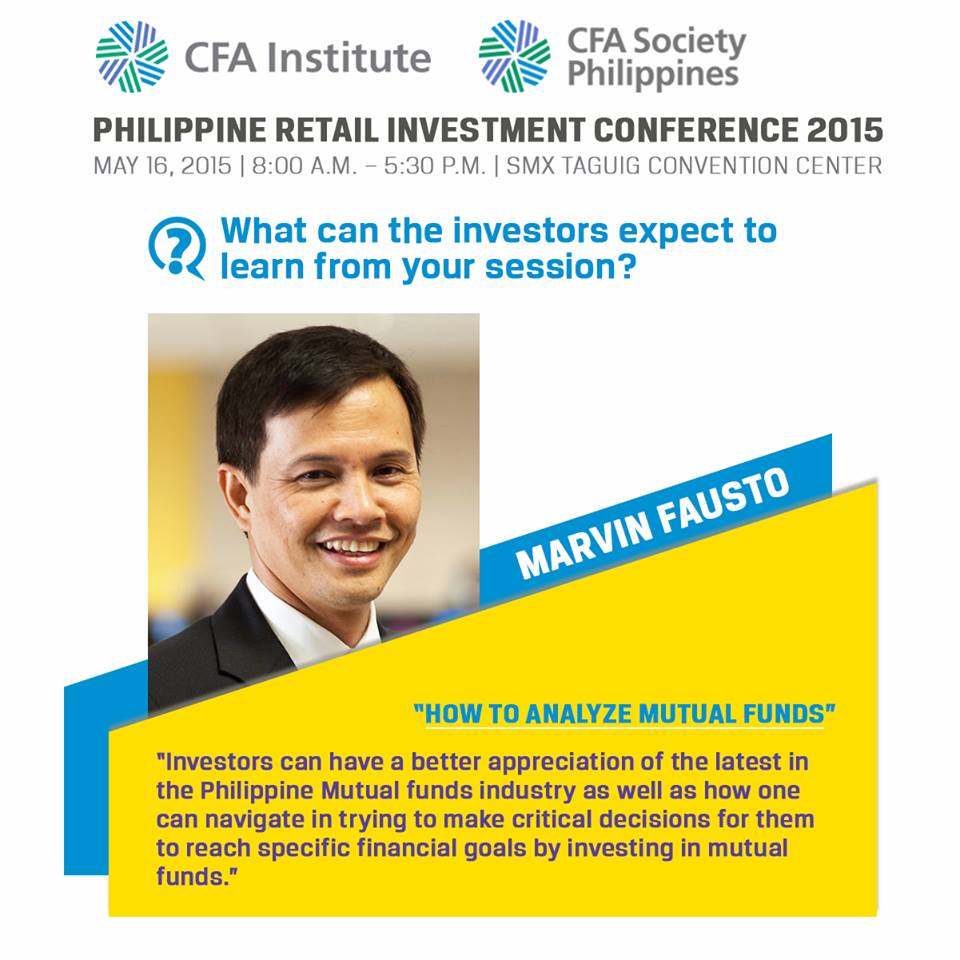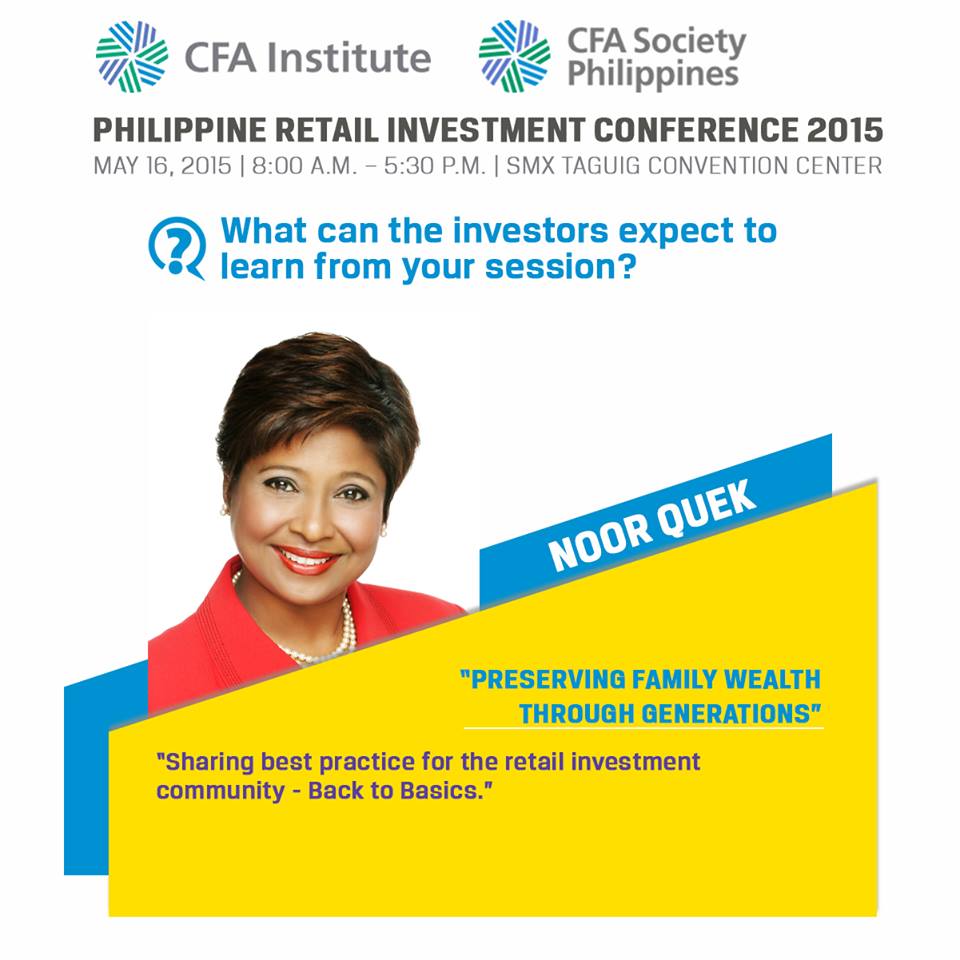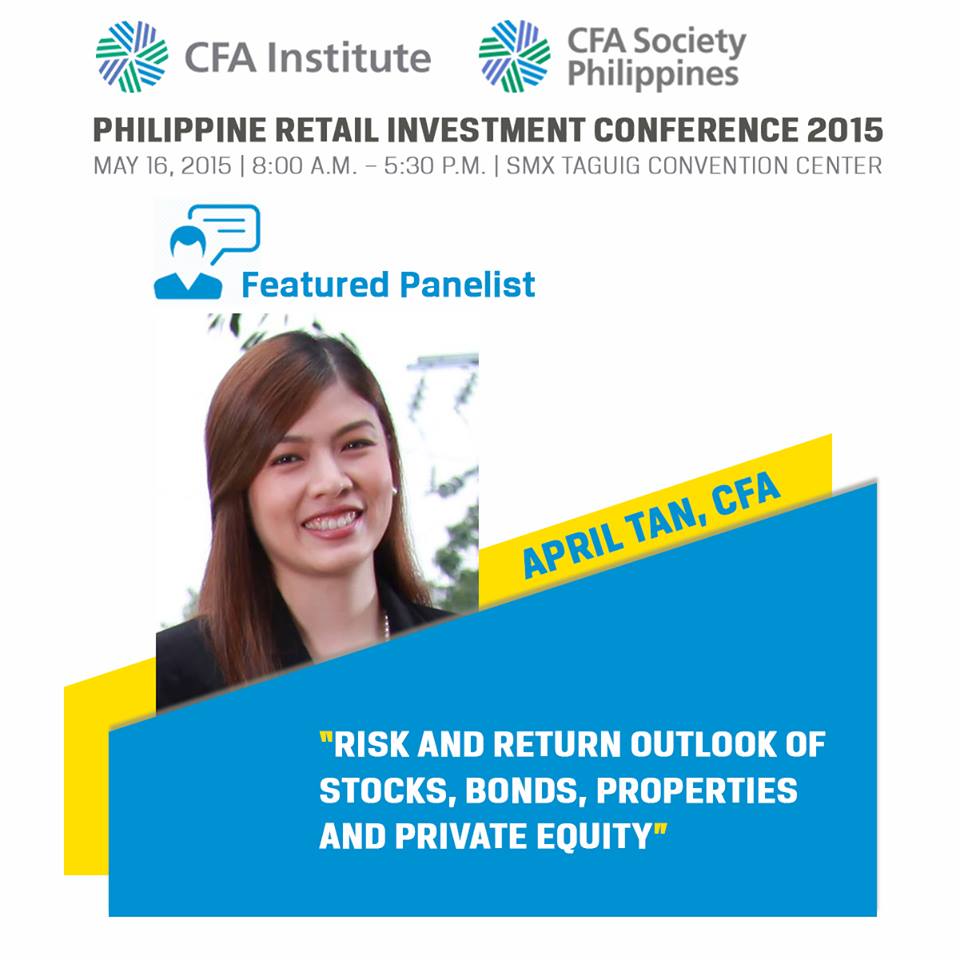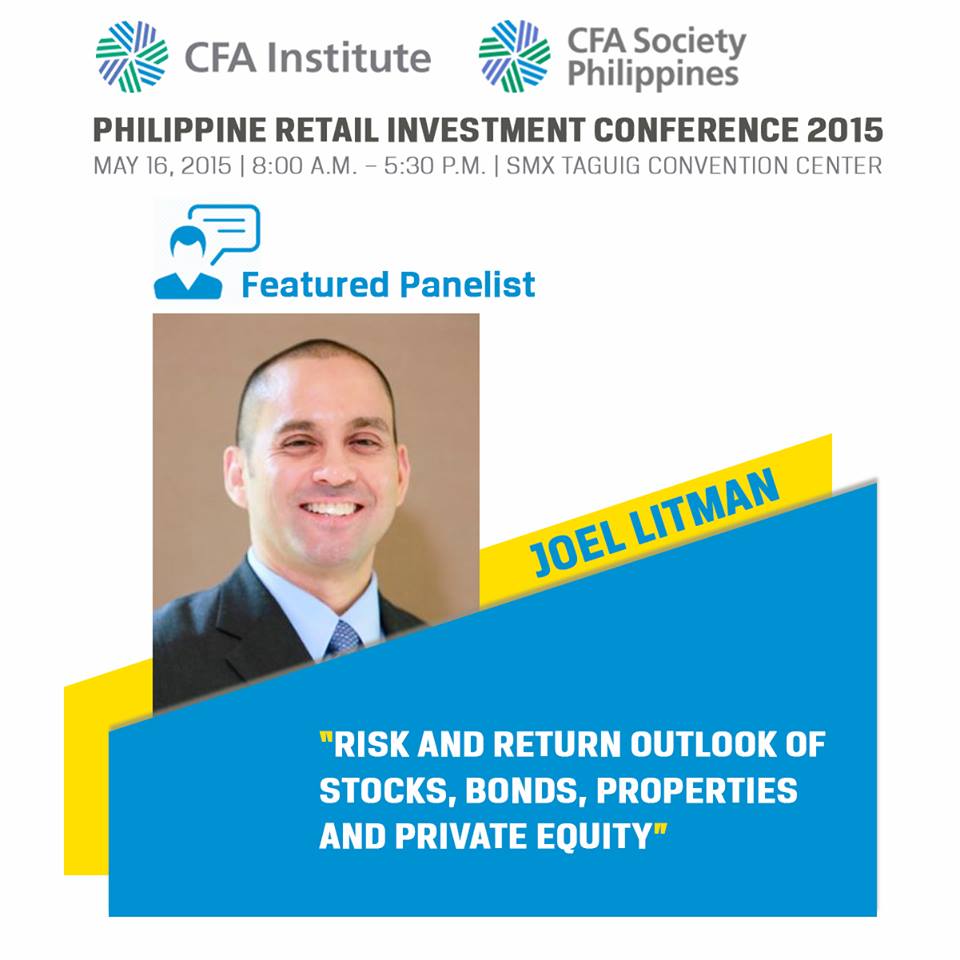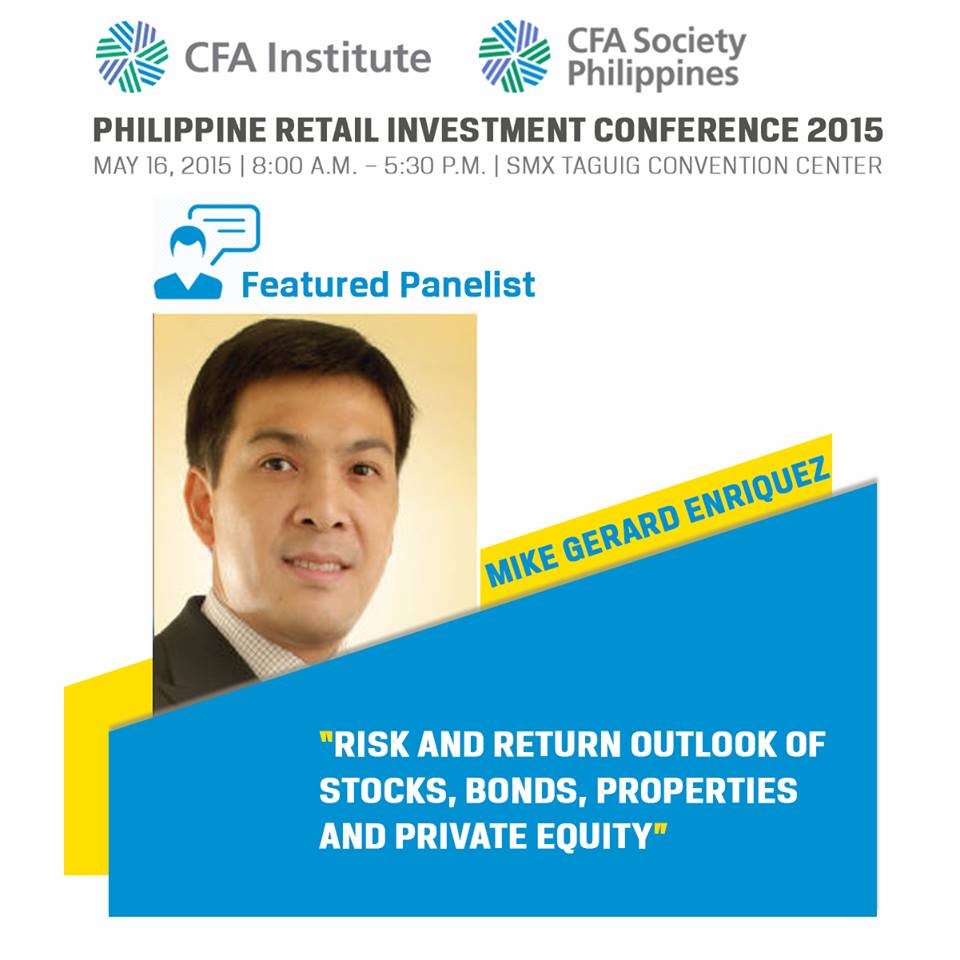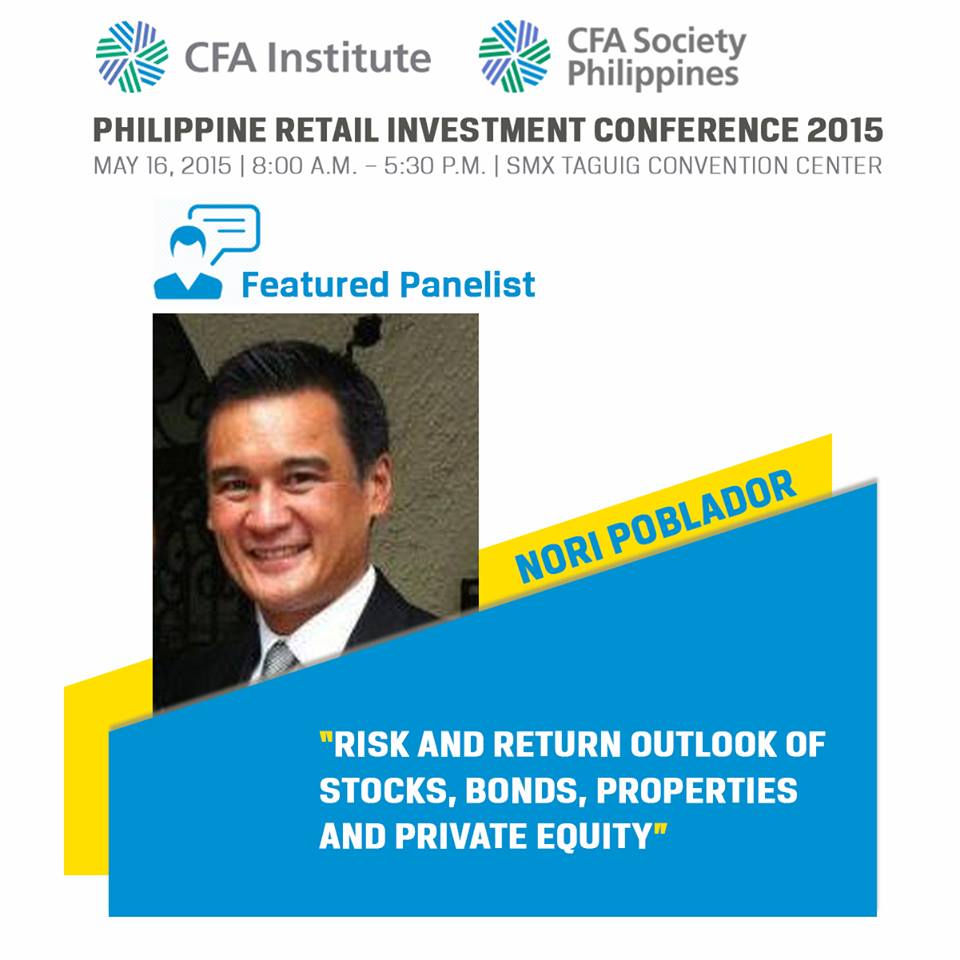 Go ahead and share this now by clicking the buttons below:
[wpsr_sharethis]
To our success in all areas of life,
Argel Tiburcio
I'm on Facebook: http://fb.com/PersonalFinancePH
Follow me on Twitter: http://twitter.com/argeltiburcio
Add me on your Google+ circles: http://www.google.com/+ArgelTiburcio
Check out my Pins on Pinterest: http://pinterest.com/argeltiburcio/
Grab my FREE E-Book and newsletter: Click Here
The following two tabs change content below.

When he is not busy watching "The Office", lounging at the beach, or playing 1st person shooting games, Argel consistently invests in the stock market, both local and global. He loves learning through books, training, seminars, and workshops. He also helps Pinoys create, manage, grow, and protect their wealth as a globally-certified Professional Financial Advisor. Get in touch with him by sending an email to contact[at]argeltiburcio.com

Latest posts by Argel Tiburcio (see all)