Being a single Pinoy doesn't mean you don't need to prepare for the future.
Financial stability and security are things everyone should aim for, regardless of their marital status.
While it's easy to push financial planning aside when you're single, it's essential to consider that unexpected events can happen at any time.
This is where AIA Critical Protect 100 comes in as an excellent solution for single Pinoys who want to achieve their financial goals.
Protect Yourself and Your Finances with AIA Critical Protect 100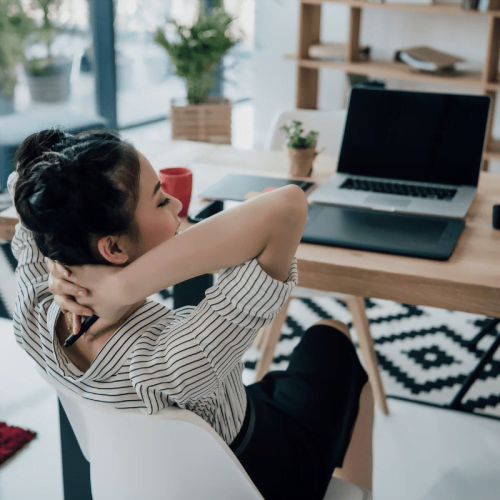 Unexpected events such as accidents, disabilities, or illnesses can significantly impact your finances.
AIA Critical Protect 100 provides financial peace of mind against 100 critical illnesses from age 0 to 100, so you can rest assured that you're covered no matter what.
In addition, the plan's benefits are not affected by market risks, so you can receive the full amount of coverage when you need it the most.
AIA Critical Protect 100 also offers the flexibility to add optional benefits to your plan.
By adding a Gender-Specific Cancer Rider, you can receive an additional 50% cash lump sum if you are diagnosed with gender-specific cancer such as cervical, ovarian, or prostate cancer.
Additionally, the Recovery Benefit Rider offers 5 yearly cash benefits – each amounting to 10% of your main coverage amount – to financially support you during your recovery journey.
AIA Vitality - The Perfect Companion for a Healthier You
AIA Critical Protect 100 is powered by AIA Vitality, a wellness program that helps you to achieve a healthier lifestyle.
By adopting healthy habits, you can earn rewards and receive free coverage boosts on your plan's cash benefits.
This science-backed wellness program exclusive to AIA Philippines policyholders not only helps to save money but also improves your overall health and well-being, reducing the risk of future illnesses.
Watch a glimpse of AIA Vitality below:
Secure Your Future with AIA Critical Protect 100
As a single Pinoy, you may not have anyone else to rely on when it comes to financial support.
With AIA Critical Protect 100, you can secure your future and protect yourself against the financial impact of critical illnesses.
This unique life insurance plan helps you achieve your long-term financial goals such as buying a house, starting a business, or planning for retirement without worrying about unexpected medical expenses.
By protecting yourself against the financial impact of critical illnesses and helping you in adopting healthy habits, you can achieve your financial goals with ease.
The optional benefits provide added flexibility and peace of mind.
Ready to talk to a licensed AIA Financial Advisor today? Fill up the form below:
The following two tabs change content below.
When he is not busy watching "The Office", lounging at the beach, or playing 1st person shooting games, Argel consistently invests in the stock market, both local and global. He loves learning through books, training, seminars, and workshops. He also helps Pinoys create, manage, grow, and protect their wealth as a globally-certified Professional Financial Advisor. Get in touch with him by sending an email to contact[at]argeltiburcio.com
Latest posts by Argel Tiburcio (see all)