In today's digital age, savvy shoppers are always on the lookout for ways to make their hard-earned money go further.
That's where Shopback, the cashback and rewards platform, steps in.
If you haven't heard of it yet, you're in for a treat.
Shopback is here to revolutionize the way you shop online, helping you save money while indulging in your favorite purchases.
Are you intrigued? Well, you should be!
In this blog post, we'll dive deep into the world of Shopback, unraveling the ins and outs of this incredible platform.
From how it works to the fantastic benefits it offers, we've got it all covered.
Plus, I've got a little something special for you at the end – a golden opportunity to join Shopback and start maximizing your savings.
So, read on, and get ready to supercharge your online shopping experience with Shopback! 💰🛍️
Ready to start saving? Sign up for Shopback here and let's embark on this cashback journey together! 🚀
Understanding Cashback
Cashback is like a magical money-saving wand for online shoppers like you.
It's a concept that puts cash back into your pocket when you shop, and Shopback is your portal to this enchanting world of savings.
So, how does cashback work? It's pretty straightforward.
Retailers pay Shopback a commission for driving customers to their websites.
Instead of keeping all of that commission, Shopback shares a portion of it with you – the shopper.
This means that when you make a purchase through Shopback, you'll receive a percentage of your spending back as cashback.
The Step-by-Step Guide
Sign Up: Your journey into the world of cashback begins with a simple sign-up process. Click here to create an account, and you're all set to start saving.

Browse and Shop: Once you're logged in, explore the extensive list of partner stores and services on Shopback. Whether you're hunting for fashion deals, booking a hotel, ordering food, or even planning your next getaway, you'll find a variety of options.

Click and Shop: When you spot a store or offer that catches your eye, click on it. You'll be redirected to the retailer's website, where you can shop as usual.

Earn Cashback: After making a purchase, Shopback tracks it and calculates the cashback you've earned. This might take a little time, but patience pays off.

Cash Out: Once your cashback accumulates to a certain amount, you can transfer it to your bank account or PayPal. It's like receiving a little bonus for every purchase you make.
An Abundance of Partners
Shopback boasts an impressive lineup of partner stores and services.
From popular e-commerce giants like Lazada, Shopee, and Zalora to travel platforms, food delivery services, and beyond, Shopback has something for everyone.
You can earn cashback on everyday essentials, luxurious treats, and everything in between.
The best part? The list of partners keeps growing, so you'll always find exciting new opportunities to save.
With Shopback, the world of cashback is at your fingertips. So, don't wait any longer – start exploring, shopping, and saving today!
Benefits of Using Shopback
Financial Benefits of Cashback
In today's world, where every peso counts, Shopback offers a financial lifeline to savvy shoppers.
The primary benefit is, of course, the opportunity to earn cashback on your online and in-app purchases.
With each transaction, a percentage of your spending returns to you, transforming your ordinary shopping habits into a source of savings.
Imagine this: You're online shopping for a new wardrobe, booking a flight for your dream vacation, or ordering your favorite meal.
Now, picture getting a portion of that money back into your wallet.
It's like a perpetual sale that never ends, making your hard-earned money go further.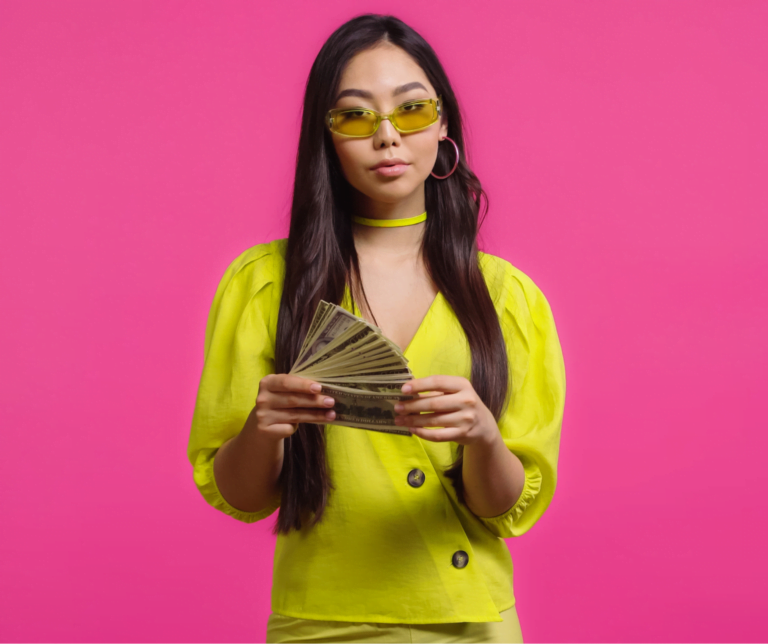 Exclusive Deals and Discounts
Shopback takes savings up a notch with exclusive deals, discounts, and promotions.
Many partner stores offer special Shopback-only incentives that can significantly enhance your shopping experience.
From limited-time offers to extra cashback percentages, these exclusive perks sweeten the deal and maximize your savings.
Plus, Shopback keeps you updated on ongoing sales and promotions, ensuring you never miss out on the best deals across various categories.
It's your secret weapon for getting the most bang for your buck.
Shopping Convenience Redefined
Convenience is king in the digital age, and Shopback is the crown jewel of shopping platforms.
It simplifies your online shopping journey by centralizing everything in one place.
You can effortlessly browse through a diverse range of stores and services, making informed choices and comparing prices with ease.
No more hopping from one website to another, trying to find the best deal.
Shopback streamlines the process, allowing you to shop smarter, not harder.
It's like having a personal shopper who scours the internet for discounts on your behalf.
Additionally, Shopback's user-friendly interface and mobile app ensure that you can access savings on the go, whether you're at home or out and about.
In essence, Shopback transforms your shopping experience into a treasure hunt for savings.
It's a not-so-secret weapon that empowers you to make the most of your purchases, effortlessly discover exclusive deals, and shop with unparalleled convenience.
But the benefits don't stop here. In the next section, we'll explore how Shopback's referral program can take your savings to the next level.
Tips and Tricks for Maximizing Cashback
Strategic Shopping: Stacking Deals and Coupons
One of the secrets to mastering Shopback is to strategically stack deals and coupons.
Here's how it works: When you find a deal or discount coupon for a particular store on Shopback, you can combine it with the cashback offer to maximize your savings.
For example, imagine you're eyeing a new gadget at your favorite electronics store.
You've found a 10% cashback deal on Shopback.
Now, take it up a notch by checking if there are any additional discount coupons available for that store.
Applying a 15% off coupon to your purchase, on top of the 10% cashback, results in more savings.
Always keep an eye out for these opportunities, as they can significantly boost your cashback earnings.
Shopback often lists available coupons and deals right on the store's page, making it easy for you to spot them.
Timing Is Everything: Shopping for Maximum Cashback
While Shopback offers cashback year-round, some seasons and events can provide extra opportunities to earn more. For instance:
Flash Sales: Many stores offer special promotions during flash sales or limited-time events. Keep an eye on these periods to score higher cashback percentages.

Holiday Seasons: Holidays like Black Friday, Cyber Monday, and Christmas often come with increased cashback rates and exclusive deals. Plan your major purchases around these times to reap the most benefits.

Special Occasions: Some events, such as back-to-school sales or anniversary celebrations, can also bring about higher cashback rates and unique discounts.
However, don't limit your cashback hunting to just these occasions. Shopback's partner stores regularly update their deals, so you can find cashback opportunities all year long.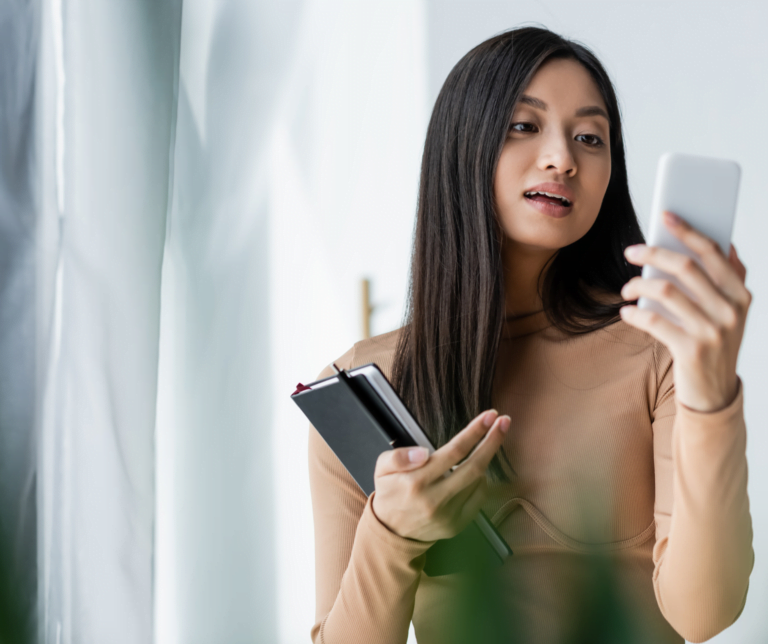 Managing Your Cashback Earnings Effectively
Keeping track of your cashback earnings is crucial to ensure you receive the savings you deserve.
Shopback provides a transparent platform to monitor your earnings. Here are some tips for efficient cashback management:
Use the Shopback App: Download the Shopback app to easily track your cashback on the go. It offers a seamless experience for managing your earnings, browsing deals and discovering new stores.

Review Your Account: Regularly check your Shopback account to verify that your purchases have been accurately tracked. If you notice any discrepancies, don't hesitate to reach out to Shopback's support team for assistance.

Cash Out Wisely: Shopback gives you options for cashing out your earnings, such as transferring them to your bank account or converting them into gift cards. Choose the method that best suits your needs and preferences.
By implementing these tips and tricks, you'll be well-equipped to navigate the world of cashback shopping and make the most of your online purchases.
Introduction to the Shopback Mobile App
In today's fast-paced world, convenience is key.
That's where the Shopback mobile app comes into play. With this handy app, you can take your cashback shopping experience to the next level.
The Shopback mobile app is designed with user-friendliness in mind, providing a seamless shopping experience right at your fingertips.
Whether you're an iOS or Android user, you can easily download and install the app from your respective app store.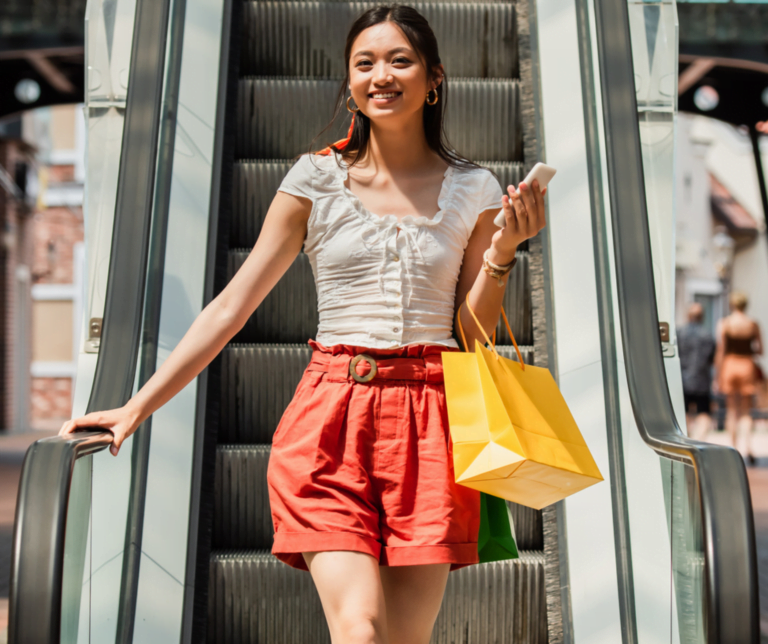 Shopping and Earning Cashback on the Go
Imagine this scenario: you're out and about, exploring the city, and you stumble upon a boutique or a restaurant.
Suddenly, you remember you need to make a purchase online, but you don't want to miss out on potential cashback.
Here's where the Shopback mobile app becomes your trusty companion.
The app allows you to shop and earn cashback on the go, no matter where you are.
With a vast selection of partner stores, you can browse through categories like fashion, electronics, travel, and food.
Simply tap on a store, complete your purchase, and watch your cashback accumulate.
The process is straightforward: open the app, browse available deals and stores, click on your desired store, and shop as you normally would.
Your cashback will be tracked automatically, ensuring you never miss out on savings, even when you're away from your computer.
The Convenience of Mobile Shopping with Shopback
The Shopback mobile app is all about convenience. Here are some key advantages:
Real-Time Notifications: Stay updated with real-time notifications on new deals, cashback rates, and exclusive offers. You'll never miss a chance to save.

Effortless Cashback Tracking: The app takes care of cashback tracking for you. It's hassle-free and ensures your earnings are recorded accurately.

Accessibility: Access your Shopback account anytime, anywhere. Whether you're commuting, waiting in line, or relaxing at home, you have the world of online shopping at your fingertips.

Exclusive App-Only Deals: Enjoy special deals and promotions exclusively available through the mobile app. These extra perks can further enhance your savings.

User-Friendly Interface: The app is designed for intuitive navigation. It's easy to search for stores, check your cashback status, and redeem your earnings.
With the Shopback mobile app, you're not only saving money but also time and effort.
It's the ultimate tool for savvy shoppers who want to make the most out of their online purchases while enjoying the freedom of mobile shopping.
Shopback Referral Program
Understanding the Shopback Referral Program
Shopback's generosity doesn't stop at earning cashback on your own purchases.
They've introduced a fantastic referral program that allows you to share the savings with your friends and family.
The Shopback referral program is simple yet rewarding.
It works like this: when you refer someone to Shopback, and they sign up and make their first purchase, both you and your friend earn a bonus.
It's a win-win situation, and here's how it works:
Share Your Unique Referral Link: After signing up for Shopback, you'll receive a unique referral link. This link is your key to inviting others to join the platform.

Invite Friends and Family: Share your referral link with your friends, family, colleagues, or anyone who loves saving money. You can send it via email, social media, or even in a casual conversation.

Your Friend Signs Up: When someone clicks on your referral link and signs up for Shopback, they become your referral.

First Purchase Bonus: To earn the bonus, your referral needs to make their first purchase through Shopback. Once they do, both of you receive a bonus in your accounts.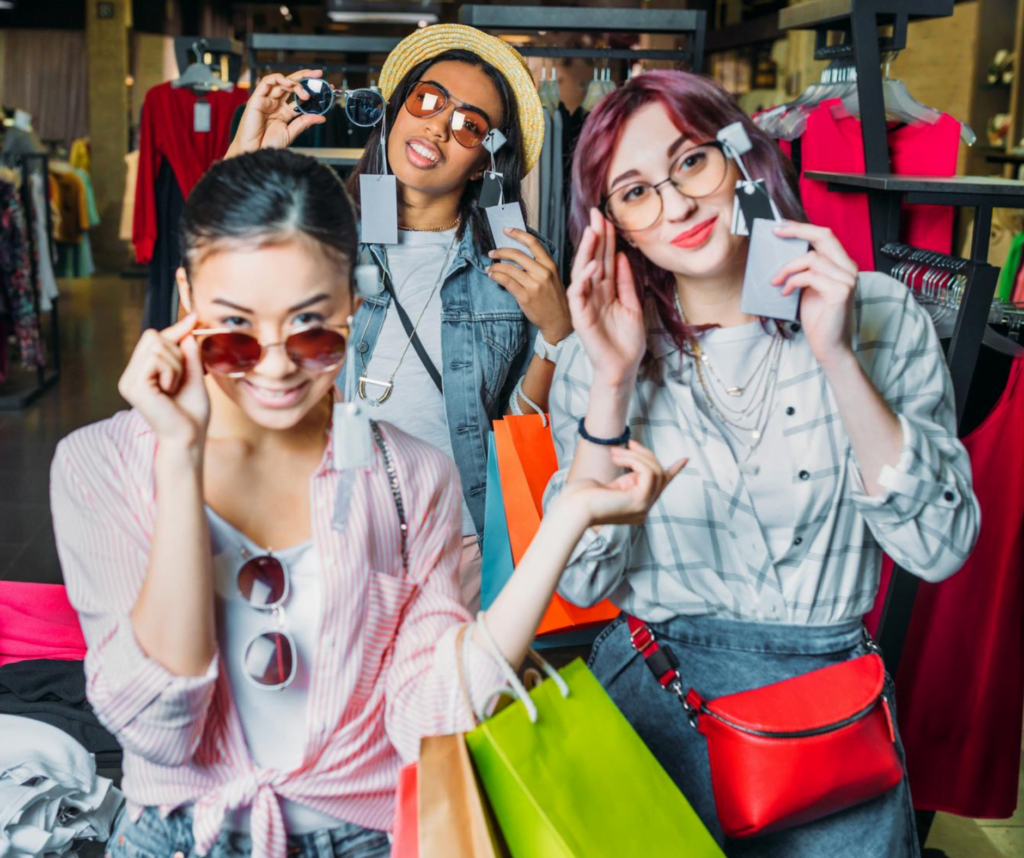 Benefits of Referring Friends and Family to Shopback
Referring friends and family to Shopback is not just about sharing the savings; it also comes with enticing benefits:
Extra Bonuses: You and your referred friends both receive additional cashback bonuses after their first purchase. It's an instant reward for spreading the word.

Multiply Your Earnings: The more people you refer, the more bonuses you can earn. It's a fantastic way to amplify your savings.

Sharing the Love: By introducing your loved ones to Shopback, you're helping them discover a valuable tool for saving money on their online shopping adventures.

Building a Savings Community: Joining Shopback through referrals creates a sense of community. You can share shopping tips, deals, and cashback successes with your network.
Join Shopback's Referral Program Today
Ready to start saving more and sharing the benefits with your friends and family? It's simple.
Sign up for Shopback and unlock your unique referral link. Then, invite your loved ones to join the cashback revolution.
By using my referral link, you can kickstart your Shopback journey with a bonus, and your referrals will also enjoy these additional rewards.
It's an excellent way to help everyone in your circle make the most out of their online shopping while putting some extra cash in their pockets.
Remember, when we shop together and refer one another, we all win.
Sign up today and let's start saving together!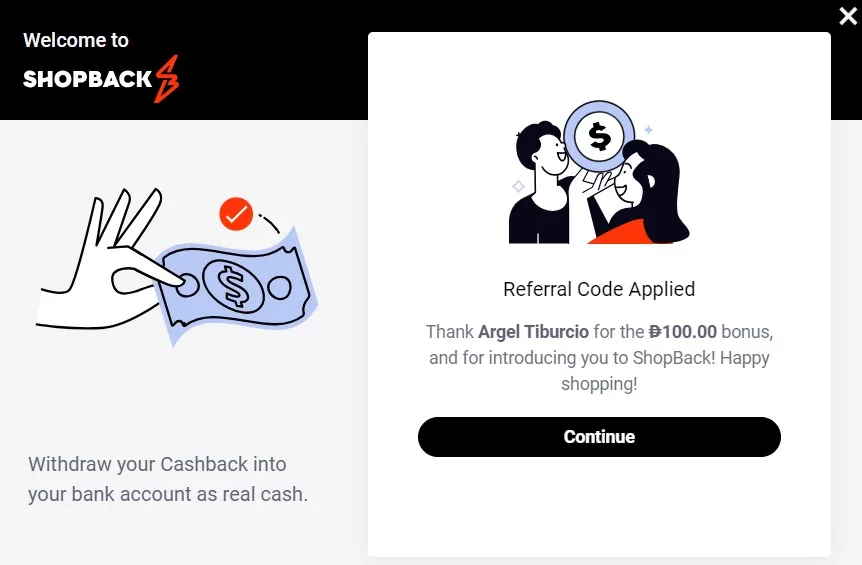 My Real-Life Savings with Shopback (so far!)
As of this writing, I've used Shopback with Lazada, Shopee, Edamama, and Agoda.
Two of my biggest cashbacks so far were from shopping at Edamama and booking via Agoda.
Edamama was 15% cashback on top of the actual discount of what I bought:
Agoda was at 6% cashback on top of the Credit Card discount I used when booking:
Shopback is a game-changer in the world of online shopping
It offers you the chance to earn cashback on your everyday purchases, turning your shopping sprees into savings opportunities.
We've covered the ins and outs of how Shopback works, the financial benefits it brings, and the convenience it offers for online shoppers.
With a vast array of partner stores and exclusive deals, it's a must-have tool for anyone looking to make the most of their hard-earned money.
But the savings don't stop there!
Shopback's referral program allows you to multiply your earnings by simply sharing the benefits with your friends and family.
It's a win-win situation, as they get to save, and you earn rewards for spreading the word.
I'm excited to invite you to join the Shopback community and start saving money with every online purchase.
By signing up through my referral link below, you'll kickstart your journey towards smarter, more rewarding shopping.
Shopback has already helped countless shoppers like you save money, and I'm confident it can do the same for you.
Don't miss out on this opportunity to stretch your budget and make your purchases work for you.
So, what are you waiting for? Sign up today and experience the joy of earning cashback while you shop.
Let's embark on this savings adventure together!
Thank you for taking the time to explore the world of Shopback with me. Happy shopping, and even happier saving!
Need help with starting your Shopback journey? Message me below:
The following two tabs change content below.

When he is not busy watching "The Office", lounging at the beach, or playing 1st person shooting games, Argel consistently invests in the stock market, both local and global. He loves learning through books, training, seminars, and workshops. He also helps Pinoys create, manage, grow, and protect their wealth as a globally-certified Professional Financial Advisor. Get in touch with him by sending an email to contact[at]argeltiburcio.com

Latest posts by Argel Tiburcio (see all)