In today's busy, fast-paced, and ever-changing world, we tend to pack our schedule to fit everything we need to do in a day.
Every minute counts.
This on-the-go lifestyle coupled with the difficulty of social distancing restrictions has amplified the need to change the way we do things at AIA Philippines.
Even before your coffee gets cold
Traditionally, applying for an insurance policy takes a month to complete.
This involves physically meeting with a financial advisor, submitting required documents, and exchanging printed proposals before it gets to the home stretch of the underwriting process.
Mindful of how your time is valuable, AIA Philippines lets you get insurance protection under the same time it takes to buy coffee and finish it before it gets cold – all within the comforts of your own home.
With the help of AIA Philippines' interactive Point-of-Sale, your insurance application is simplified into a 3-step, 20-minute process done online which includes:
e-Submission – where you can easily provide the necessary information and submit your application,
e-Payment – where you can pay for your first premium via a debit or credit card, and
Auto Underwriting – where your submitted application gets reviewed and approved.
Interested in getting protected in under 20 minutes?
Simply reach out to me or click here to set up a schedule.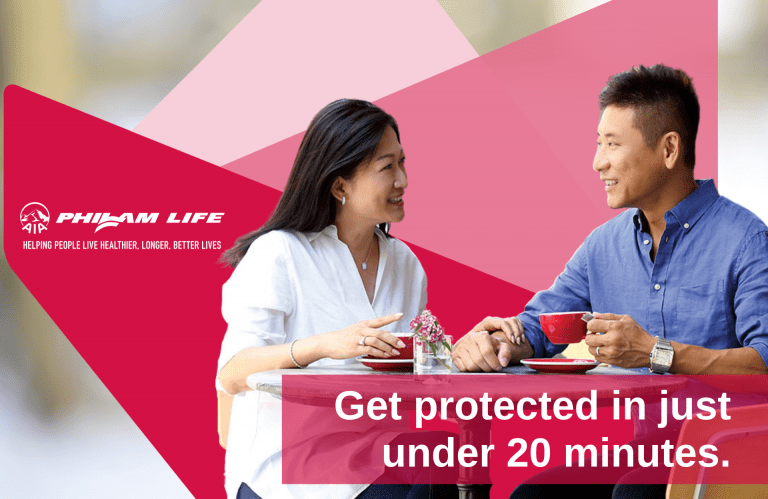 Digital innovation is at the core of AIA Philippines.
We're not stopping here!
Our parent company, AIA, has been at the forefront of leading technology innovation in the insurance industry.
You can only expect more bold, new ideas from AIA Philippines coming your way soon to help you lead a healthier, longer, better life.
I'M HIRING!
If you want to explore the world of being an Insurance Entrepreneur, start by filling up this form.
The following two tabs change content below.

When he is not busy watching "The Office", lounging at the beach, or playing 1st person shooting games, Argel consistently invests in the stock market, both local and global. He loves learning through books, training, seminars, and workshops. He also helps Pinoys create, manage, grow, and protect their wealth as a globally-certified Professional Financial Advisor. Get in touch with him by sending an email to contact[at]argeltiburcio.com

Latest posts by Argel Tiburcio (see all)