Do you think one life insurance policy is enough?
"An ant on the move does more than a dozing ox." ~Lao Tzu
We recently sat down with the Philam Life Operations Team to review our claims data. Allow me to share with you the results of this eye-opening exercise as it allowed us to gain important insights:
#1 Our health and medical claims are very small, ranging from PhP7,000-27,000. 
With the average cost of accidents and illnesses at PHP60,000 and PHP30,000-70,000 respectively. As your Financial Advisor, I need to bring this up to make sure that you have meaningful coverage.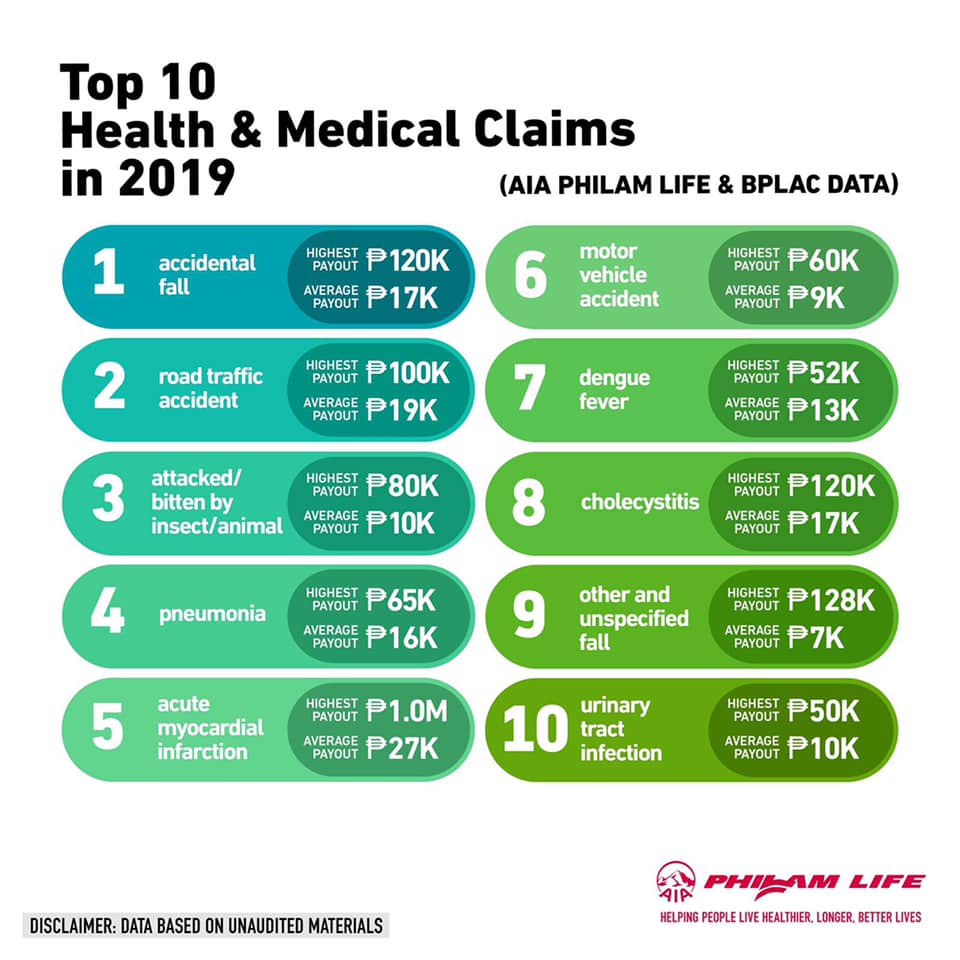 #2 The average critical illness claims are too small at PHP400,000, in relation to the average cost of critical illness expense at around PHP2 million. 
Again, I can help you bring this up to PHP1-2 million to address the shortage. By bringing up the coverage, we will also be able to address the 10% medical inflation per year. Send me a message now so we can set an appointment.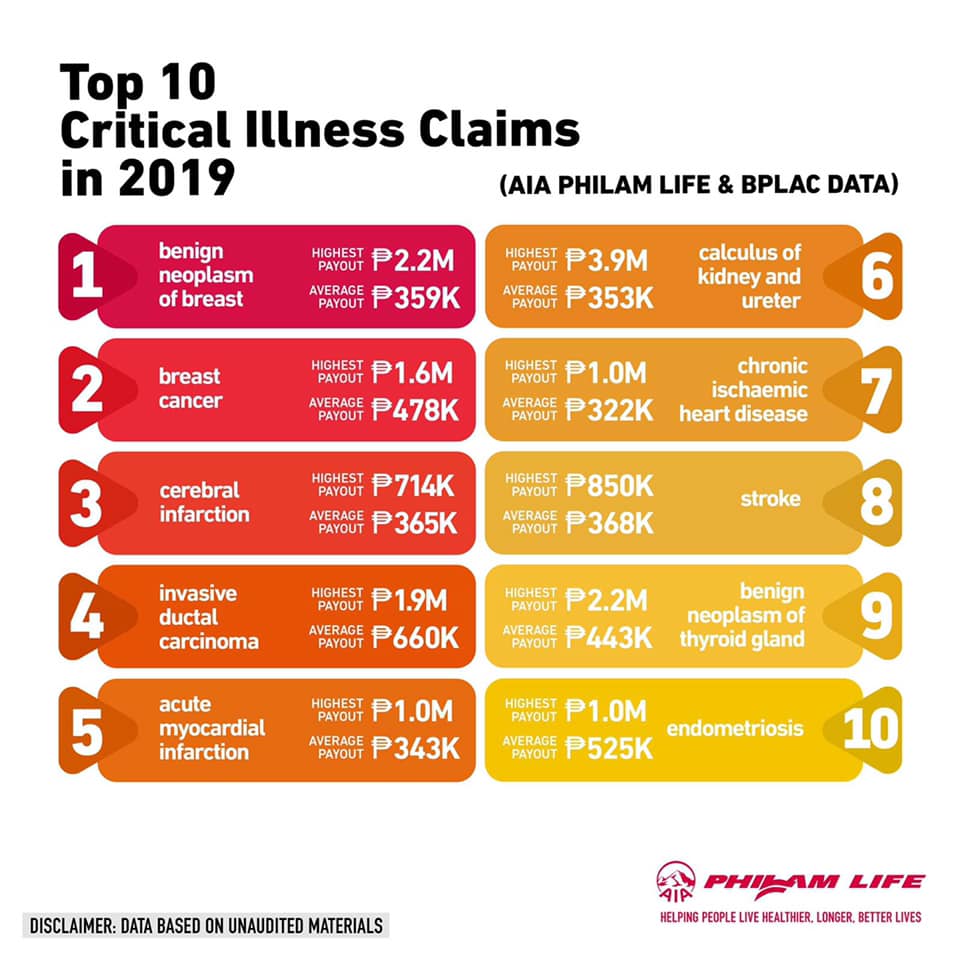 #3 Most of the top 10 death claims are at around PHP500,000, far from the ideal PHP1.4 million to help sustain the lifestyle of an average Filipino household if the breadwinner passes. 
There's a lot more we need to do to help protect the dreams of Filipino families.
If you have close friends and relatives who are BREADWINNERS, talk to them ASAP and endorse them to me so I can help them start protecting their income now.
The data is proof that we have a long way to go. 
It's not easy but if we are to fulfill our Healthier, Longer and Better Life promise, then we need to begin taking those small steps to give you the right amount of coverage that you really need.
Our mission to race against risk continues as we fight the battle to close the protection gap.
Source: Kelvin Ang, AIA Philam Life CEO
Bridging the protection gap is a difficult task.
Yes, there is a great opportunity to help more Filipinos and more Filipino families.
On the other hand, there's the financial literacy gap which is much more bigger than the protection/insurance gap.
We need more people like you to help our crusade to fight these big obstacles!
We need more Financial Advocates to spread the good news of Financial Literacy and Income Protection.
We need people who genuinely care about the financial future and financial preparedness of the Filipino family.
I can help you get started. Simply contact me here or here.
I will be waiting for you!
Together, we can do more and be more. This task is bigger than ourselves. Join us!
The following two tabs change content below.

When he is not busy watching "The Office", lounging at the beach, or playing 1st person shooting games, Argel consistently invests in the stock market, both local and global. He loves learning through books, training, seminars, and workshops. He also helps Pinoys create, manage, grow, and protect their wealth as a globally-certified Professional Financial Advisor. Get in touch with him by sending an email to contact[at]argeltiburcio.com

Latest posts by Argel Tiburcio (see all)