This straightforward and absolutely shocking infographic tells a lot about how Filipinos are poorly educated in terms of personal finance.
Did you know that…
…only 4.6% of income-earning Filipinos spend less than what they earned?
…PhP200 is the average emergency savings of a common Juan dela Cruz?
…only less than 1% of households in Metro Manila own investments other than their lousy bank accounts?
The infographic below was taken from the upcoming Money Summit and Wealth Expo: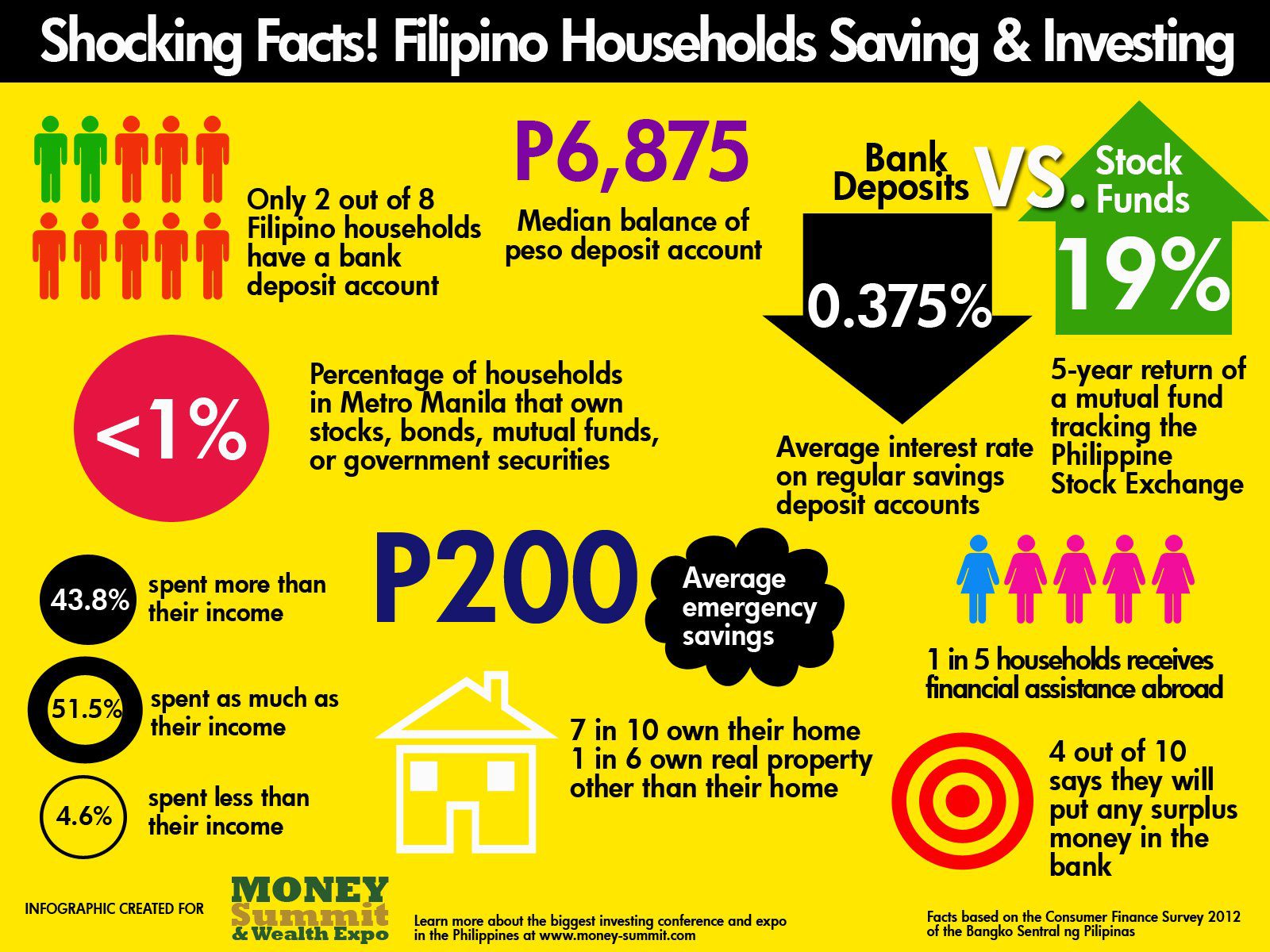 This is something we, as Filipinos, should not ignore!
Click here for the full res infographic.
What is the Money Summit and Wealth Expo? It's just the Biggest Investing Conference and Expo in the Philippines!
To our success in all areas of life,
Argel Tiburcio
I'm on Facebook: http://www.facebook.com/argeltiburcio
Image Source: https://www.facebook.com/MoneySummit
The following two tabs change content below.

When he is not busy watching "The Office", lounging at the beach, or playing 1st person shooting games, Argel consistently invests in the stock market, both local and global. He loves learning through books, training, seminars, and workshops. He also helps Pinoys create, manage, grow, and protect their wealth as a globally-certified Professional Financial Advisor. Get in touch with him by sending an email to contact[at]argeltiburcio.com

Latest posts by Argel Tiburcio (see all)