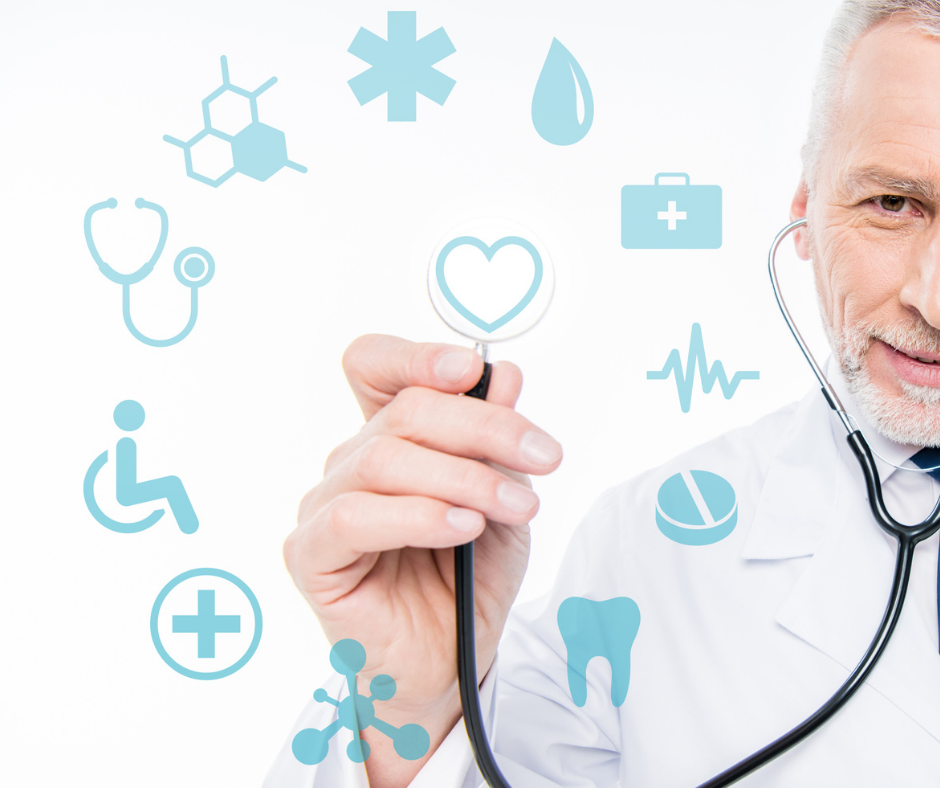 In the Philippines, Health Maintenance Organization (HMO) plans play a crucial role in providing accessible healthcare services.
Several misconceptions, however, surrounding HMO plans, HMO cards, and HMO membership persist.
In this blog post, we'll debunk 20 common misconceptions about HMOs, ensuring that you have a clear understanding of how these healthcare systems work and can make informed decisions for your health and well-being.
HMO Plans in the Philippines: Understanding the Basics

Before diving into the misconceptions, let's briefly explore what HMO plans entail in the Philippines. HMOs are a type of managed care system that connects individuals with a network of accredited healthcare providers, offering comprehensive healthcare coverage at an affordable cost. Now, let's address those misconceptions.

Myth: HMOs provide unlimited healthcare coverage

HMO plans in the Philippines typically come with defined coverage limits, including annual maximums and specific benefit packages. Understanding these limits is crucial for effective healthcare planning.
Some HMO plans, like the ones offered by MediCard, have unlimited doctor consultations at MediCard-owned clinics. If this is something that interests you, message me.

Myth: HMO membership is equivalent to health insurance

It's important to differentiate between health insurance (or critical illness insurance) and HMO membership. While both provide financial protection for medical expenses, they operate differently.
Check out the difference between Health Insurance and HMO plans here.

Myth: You can use any hospital or doctor with an HMO card

HMOs have a network of accredited healthcare providers. Using non-accredited providers may lead to reduced coverage or higher out-of-pocket costs. Knowing which hospitals and doctors are in-network is essential.
The VIP Plans of MediCard can accommodate this, though. You can choose your own doctor. In case your doctor is not MediCard accredited, you can reimburse your consultation fees. Ask me how you can avail of this plan.

Myth: HMO membership is free

Contrary to this belief, HMO members pay premiums for their coverage. These premiums may be covered by an employer or paid individually, depending on the arrangement.
You can download MediCard VIP rates and benefits here: https://argeltiburcio.com/links/medicardvip

Myth: HMOs cover pre-existing conditions immediately

Some HMOs impose waiting periods before they provide coverage for pre-existing conditions. Understanding these waiting periods is crucial for those with existing health issues.
If you want coverage for Pre-existing Conditions (PEC) starting day one of your membership, message me now to know more.

Myth: HMOs are only for serious illnesses

HMOs offer a comprehensive range of healthcare services, including preventive care,  treatment for minor illnesses, surgeries, laboratory tests, and confinement. They are not exclusively for major health issues.

Myth: You can only see one specific doctor with an HMO

As long as your doctor is an accredited physician of your chosen HMO provider, you can have a check-up with them.

Myth: HMOs are only for older individuals

HMO plans in the Philippines are available to people of all ages. They cater to a diverse range of healthcare needs.

Myth: HMOs require a lengthy approval process for treatments

HMOs often have streamlined authorization processes and competent liaison officers for necessary medical treatments, ensuring timely access to healthcare.

Myth: You can't change your HMO provider

Individuals have the flexibility to switch to a different HMO provider or plan once their current coverage period ends.

Myth: HMOs cover alternative or complementary therapies

HMOs may not cover alternative treatments such as acupuncture or chiropractic care. It's essential to understand the scope of coverage within your plan.

Myth: HMO plans cover all prescription medications

Not all medications may be included in an HMO's terms. Some medications may require additional co-pays or may not be covered at all.

Myth: HMOs only cover inpatient hospital stays

HMOs provide coverage for a wide range of services, including outpatient care, diagnostics, and preventive healthcare.

Myth: HMOs are only for full-time employees

HMO plans are not limited to full-time employees. They may also be available to part-time workers, self-employed individuals, and freelancers, offering healthcare solutions for various employment (and business) situations.

Myth: HMOs don't cover emergency care

HMOs do indeed cover emergency services, even if the facility is not within the HMO network. Make sure to check this with your HMO provider. Your health and safety remain a priority.

Myth: HMOs limit your choice of specialists

While HMOs may require a referral from your doctor to see a specialist, you can often access a wide network of specialists within your HMO plan.
Make sure you choose an HMO plan that has coverage nationwide. (Like MediCard!)

Myth: You can't get HMO coverage for family members

Many HMO plans in the Philippines allow you to add family members as dependents, extending the benefits of healthcare coverage to your loved ones.

Myth: HMOs don't cover dental or vision care

Some HMOs offer optional add-on coverage for dental and vision care, providing holistic healthcare solutions. Check with your chosen HMO provider, they might even offer exclusive deals and discounts with partner establishments.

Myth: HMOs don't require preventive care

In fact, HMOs often emphasize the importance of preventive care as a cost-effective approach to healthcare, encouraging members to stay healthy and catch potential issues early.
What HMO myths were busted for you?
Understanding the nuances of HMO plans in the Philippines is crucial for making informed decisions about your healthcare coverage.
By debunking these common misconceptions, I hope you now understand how HMOs work and can navigate the healthcare landscape more effectively.
Remember, knowledge is power when it comes to managing your health.
If you or anyone you know needs HMO coverage, simply contact me below:
The following two tabs change content below.

When he is not busy watching "The Office", lounging at the beach, or playing 1st person shooting games, Argel consistently invests in the stock market, both local and global. He loves learning through books, training, seminars, and workshops. He also helps Pinoys create, manage, grow, and protect their wealth as a globally-certified Professional Financial Advisor. Get in touch with him by sending an email to contact[at]argeltiburcio.com

Latest posts by Argel Tiburcio (see all)