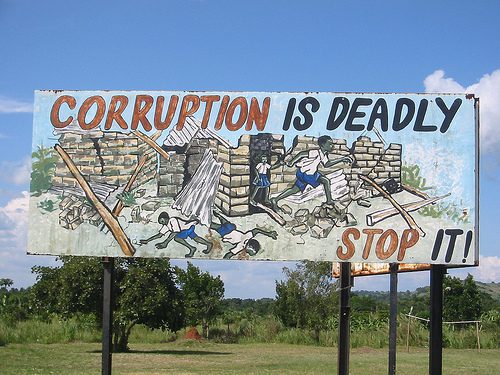 Yes, it is!
Here in the Philippines, there are a number of taxes that business owners pay.
One of those taxes is the Monthly Percentage Tax which amounts to 3% of your total sales for the month.
The deadline for paying the monthly tax is every 20th of the month.
Being busy the past couple of weeks, I totally forgot about paying my tax due on time.
So, I went to the Bureau of Internal Revenue to settle any late fines that were imposed.
I asked a government official in the collections department about how I can settle my fines.
She told me that it would cost me 200 pesos for late filing.
But, she offered me a very tempting alternative.
I will just pay her 100 pesos so that she can just sign my papers and I would save 100 pesos in the process.
WOW.
Imagine how many late filers go through her each day.
Determined to keep my integrity and not to patronize her actions, I gave her a confused look and asked her what the correct procedure for filing was.
She reluctantly pointed me to the assessment officer and did not bother pursuing her unethical proposal a while ago.
Honestly, I was surprised with that government official's corrupt actions.
Their office looked so clean and brand new but some of their employees' intentions were exactly the opposite-dirty and foul.
I really hope those corrupt government officials realize that it doesn't contribute to anything good.
How about you? Do you have any experience[s] with corruption?
Let us know by sharing your stories below.
To our success in all areas of life,
Argel
Image Source: http://www.flickr.com/photos/87913776@N00/4363265760
The following two tabs change content below.

When he is not busy watching "The Office", lounging at the beach, or playing 1st person shooting games, Argel consistently invests in the stock market, both local and global. He loves learning through books, training, seminars, and workshops. He also helps Pinoys create, manage, grow, and protect their wealth as a globally-certified Professional Financial Advisor. Get in touch with him by sending an email to contact[at]argeltiburcio.com

Latest posts by Argel Tiburcio (see all)