I love drinking tea.
It has this soothing and relaxing effect in me.
Recently, I got a box of tea with teabags having these inspiring quotes so I decided to share it with the world. (Help me share these by clicking the like, tweet and +1 button!)
Here they are:
1 – May you have faith in your worth and act with wisdom.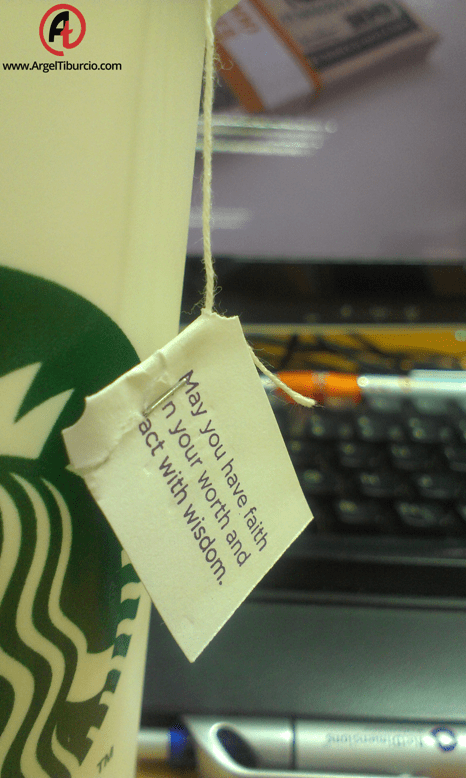 2 – True understanding is found through compassion.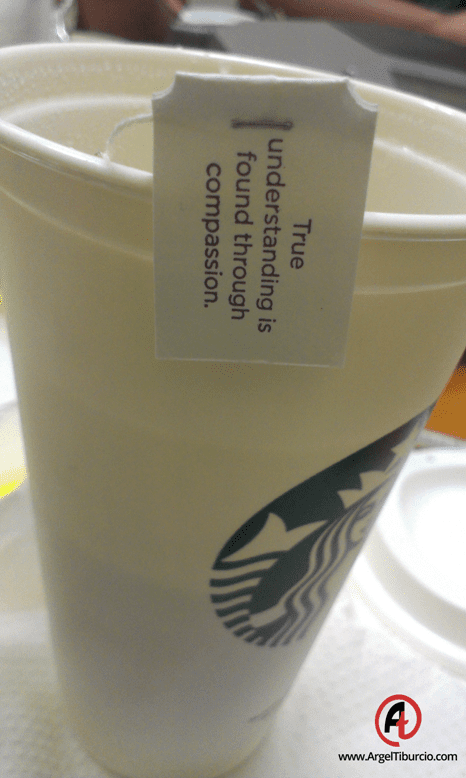 3 – To learn, read. To know, write. To master, teach.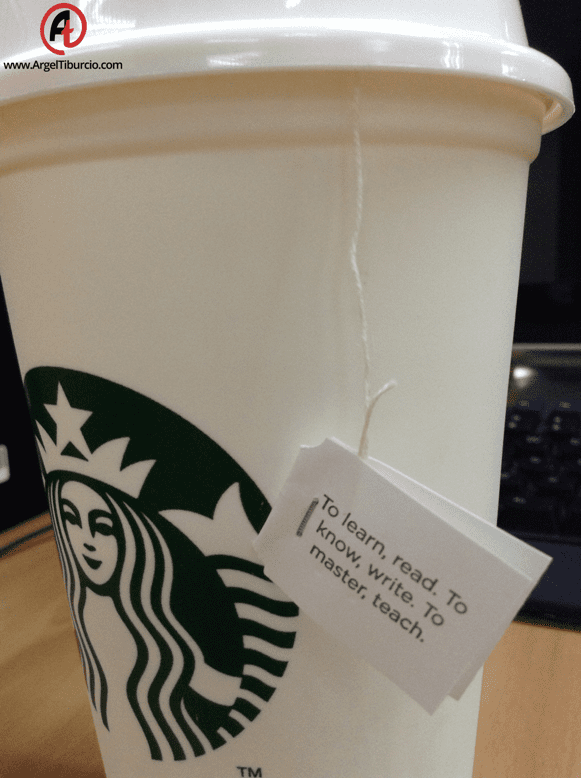 4 – When the mind is backed by will, miracles happen.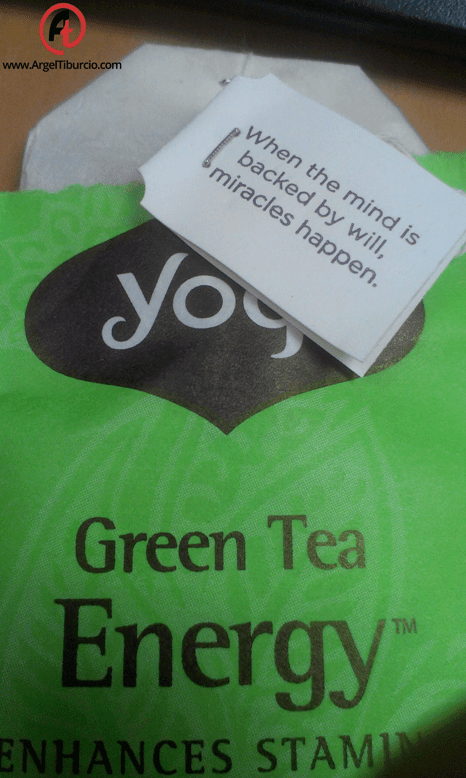 5 – Love what is ahead by loving what has come before.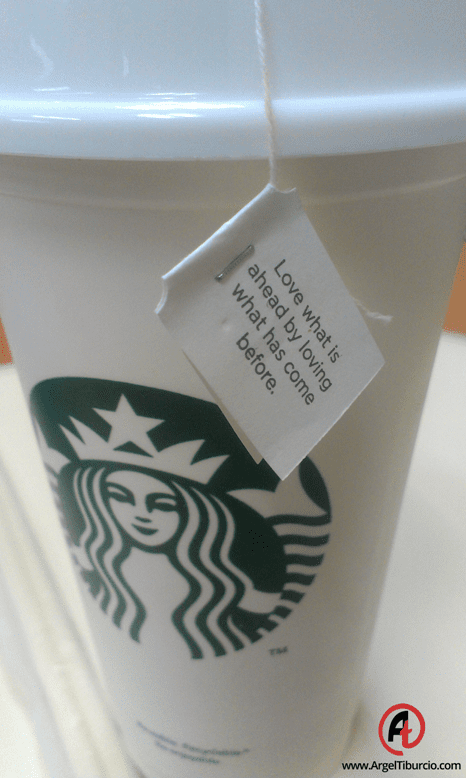 6 – May your light become a living universal light.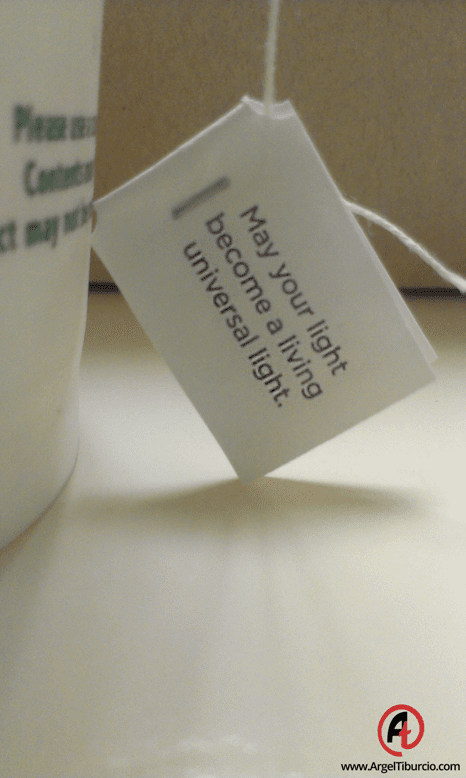 7 – To know others is smart. To know yourself is wise.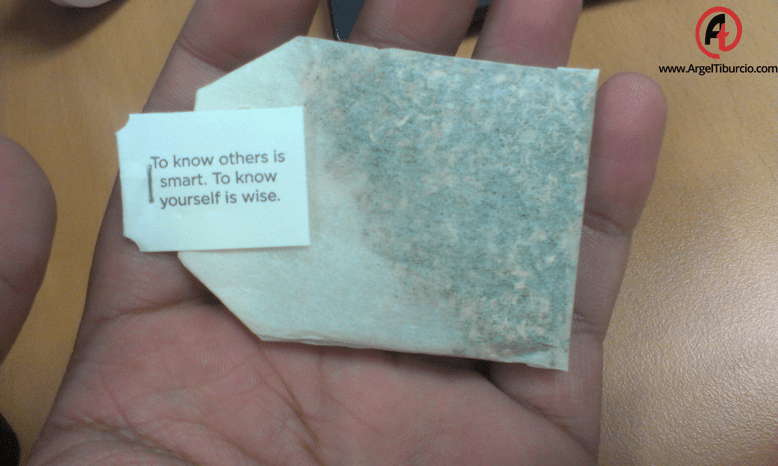 8 – Compassion has no limit. Kindness has no enemy.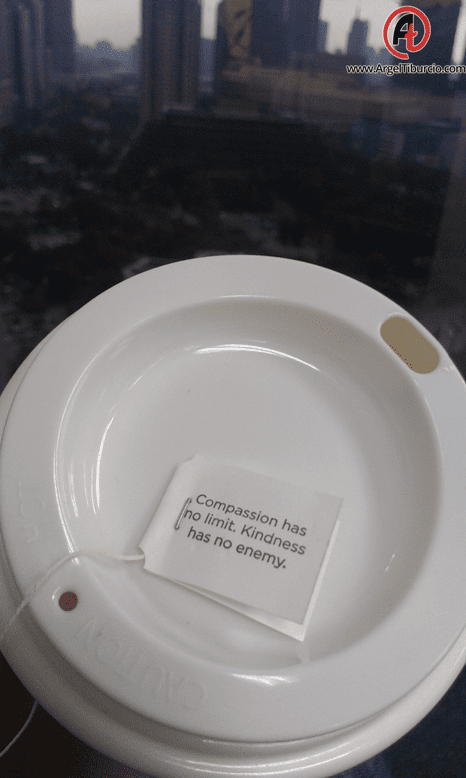 9 – May this day bring you peace, tranquility and harmony.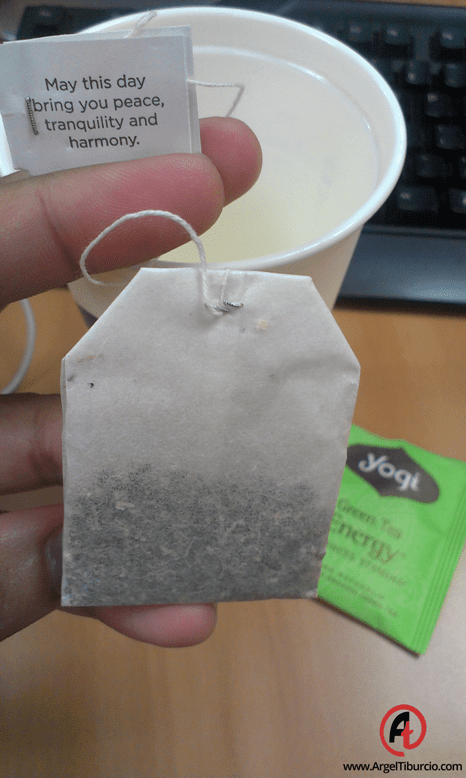 10 – Live for something higher, bigger and better than you.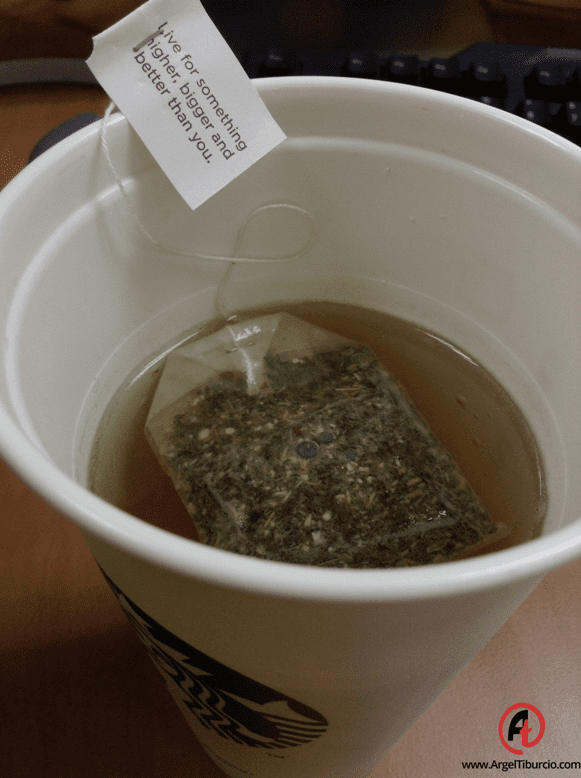 Awesome, right?
What's your favorite inspiring quote among the ten?
Mine is #10. How about you?
Let us know by commenting below!
To our success in all areas of life,
Argel Tiburcio
I'm on Facebook: http://bit.ly/argeltiburcio-dot-com
The following two tabs change content below.

When he is not busy watching "The Office", lounging at the beach, or playing 1st person shooting games, Argel consistently invests in the stock market, both local and global. He loves learning through books, training, seminars, and workshops. He also helps Pinoys create, manage, grow, and protect their wealth as a globally-certified Professional Financial Advisor. Get in touch with him by sending an email to contact[at]argeltiburcio.com

Latest posts by Argel Tiburcio (see all)