Here in the Philippines, we don't get to experience winter.
Thus, we don't have snow during the Christmas season.
But, thanks to Google, we have a chance to experience snow here in the Philippines!
All we have to do is:
Go to Google
Search for "let it snow" (without the quotes, of course)
Enjoy watching the snow flakes
Hit the "Defrost" button to, well, defrost 🙂
Here's what it looks like: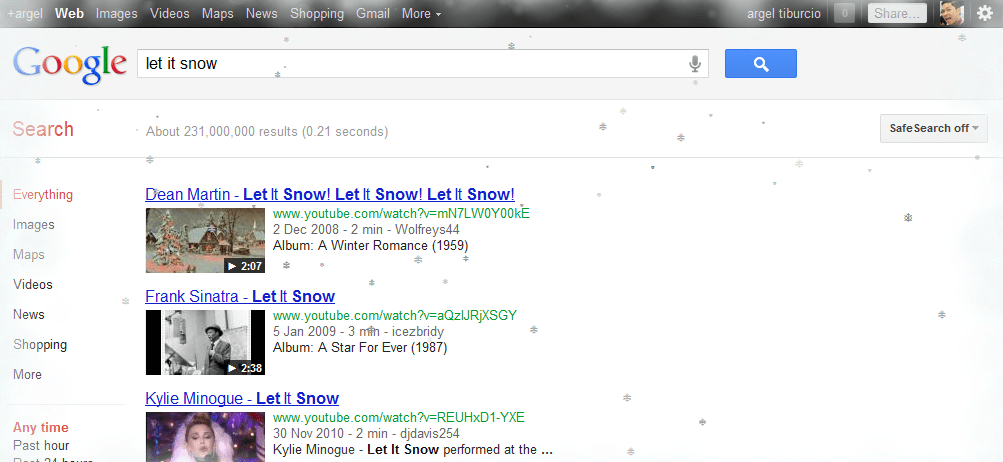 Let it snow! Let it snow! Let it snow!
To our success in all areas of life,
Argel
The following two tabs change content below.
When he is not busy watching "The Office", lounging at the beach, or playing 1st person shooting games, Argel consistently invests in the stock market, both local and global. He loves learning through books, training, seminars, and workshops. He also helps Pinoys create, manage, grow, and protect their wealth as a globally-certified Professional Financial Advisor. Get in touch with him by sending an email to contact[at]argeltiburcio.com
Latest posts by Argel Tiburcio (see all)