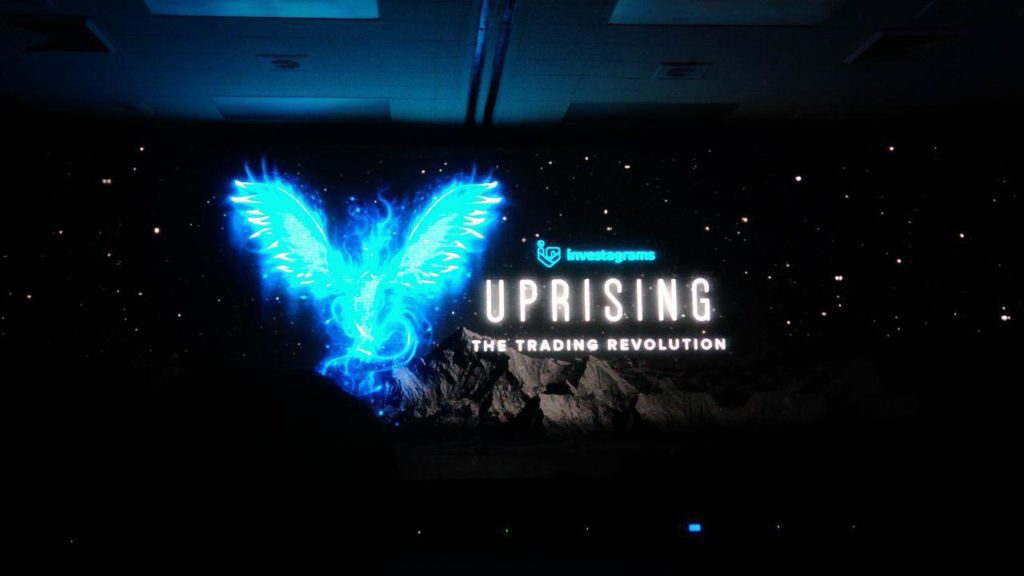 Investagrams Uprising – The Trading Revolution
One of my favorite apps that I regularly check is Investagrams.
In their app, I can see the current prices of stocks, check the charts, create my stock watchlist and interact with other stock market investors and traders through their social platform.
Investagrams caters to beginner investors and even seasoned stock market traders that's why their users have been very much supportive of their mission to bring the stock market to the underserved population.
When they get to share their story and tell how much work they put into their app and services, you would really get to know how passionate they are with what they do.
That's why I personally support their advocacy and try my best to attend their events and take part in their initiatives.
I've already attended two of their awesome events that's why I was excited to attend this one too.
The Speakers
To describe the speakers in one sentence, they really walk the talk.
They come from all sorts of backgrounds: Nurse, Mechanical Engineer, IT.
Which proves that anyone can really invest and trade in the stock market.
My Key Takeaways
There is no perfect strategy
Determine your WHY (Hint: It should not be focused on the money)
My love for the process should be greater than the goal/outcome
Personal breakthroughs come from the lowest points
Get a job! The pressure of trading for a living is not for everyone. Do something that will pay for the bills.
The more you learn, the more you earn. (If you apply what you learn!)
Everything is a theory until you have proven them with facts
Simple may be more effective than complicated
Manage your risk!
Connect your knowledge by helping people
How you treat others will reflect how you trade
Creativity is important
Build your mindset
Know that you are rich even before you start doing trading
Invest in knowledge
Find a support group
Journal your trades
Continuous reflection, self-assessment, and self-improvement
Always start with WHY
There is always time to trade!
Refine and improve your system
Let your winners run but don't let your winners run you (GREED)
Detours in life are the ones that really help you grow
Ego is your enemy
KNOW YOURSELF
Trading psychology is crucial for peak performance
Prime yourself for the day ahead
Trading is a performance sport
After more than 50 years and being one of Asia's oldest stock exchange, Philippines has still the lowest domestic participation in the Stock Market (less than 1%) 
If there's one takeaway that you would want to focus on, it's the last bullet.
We need more Filipinos to participate and enjoy the potential returns of the Philippine Stock Market.
Let's help Investagrams and help me reach out to your friends, family, relatives, colleagues.
Help me give the right Financial Foundation to them before they start embarking on the wonderful journey of investing.
Let me give them peace of mind. Contact me today.
To our success in all areas of life,
Argel Tiburcio, CIS
I'm on Facebook: http://fb.com/ArgelTiburcio
The following two tabs change content below.

When he is not busy watching "The Office", lounging at the beach, or playing 1st person shooting games, Argel consistently invests in the stock market, both local and global. He loves learning through books, training, seminars, and workshops. He also helps Pinoys create, manage, grow, and protect their wealth as a globally-certified Professional Financial Advisor. Get in touch with him by sending an email to contact[at]argeltiburcio.com

Latest posts by Argel Tiburcio (see all)