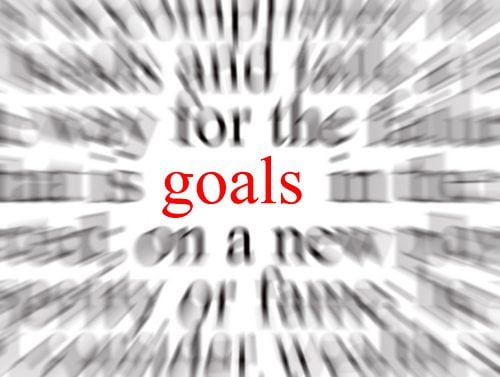 Instead of making "New Year's Resolutions" that go down the drain in a month or two, I want you to follow these super simple steps from Brian Tracy in achieving your goals for 2012.
Decide what you really really want in each area of your life. Be specific. Decide what you want in your spiritual, family, work, financial, physical, emotional and intellectual areas of your life.
Write it down. Clearly. In detail. The difference between a dream and a goal is the written word. If you have clearly written down your goals, you're halfway through achieving it.
Set a specific deadline. If it is a large goal, break it down into sub-deadlines and write them down in order.
Make a list of everything you can think of that you are going to have to do to achieve your goal. As you think of new items, add them to your list
Organize the items on your list into a plan by placing them in the proper sequence and priority.
This is very important: take action immediately on the most important thing you can do on your plan.
Maintain the momentum! Do something every day that moves you toward the attainment of one or more of your important goals.
By the way, if you've finished going through items 1 to 7, you have already put yourself in the Top 3% of adults.
Another great tip is to read those goals every morning right after you wake up and every night right before you sleep. This helps you to imprint your goals inside subconscious mind. You will then unconsciously do all the things that will take you closer to your goals. Believe me, this really works.
If you are really serious and interested in achieving your goals this year or any year, get the free "Taking Action" report from Brian Tracy here.
To our success in all areas of life,
Argel
Image Source: http://3.bp.blogspot.com/-Wu2fvvJ6Z7I/Tot0BYC3VLI/AAAAAAAAAsc/49fdAKDsPCc/s1600/focus-on-goals-1.jpg
The following two tabs change content below.

When he is not busy watching "The Office", lounging at the beach, or playing 1st person shooting games, Argel consistently invests in the stock market, both local and global. He loves learning through books, training, seminars, and workshops. He also helps Pinoys create, manage, grow, and protect their wealth as a globally-certified Professional Financial Advisor. Get in touch with him by sending an email to contact[at]argeltiburcio.com

Latest posts by Argel Tiburcio (see all)